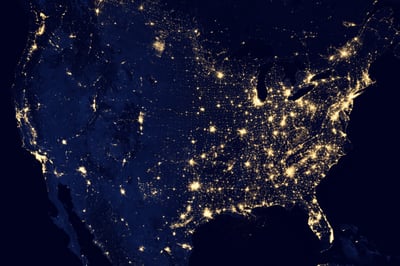 We're now several weeks into 2020, and with so many predictions about a real estate crash over the holidays and in the new year, we're left wondering: is a crash coming at all? We know that there's only limited stock one can put in real estate market predictions. The facts point to a few things:
We are in an extended real estate cycle
Tight inventory is a big problem
Different tiers of property are experiencing differences in price movement and demand.
When we look at the state of the market with (forgive the pun) 2020 vision, we see more clearly the patterns and direction that will ultimately impact not only our investment opportunities but the real estate market on the whole.
So where are we really headed?
4 Crucial Points About the 2020 Real Estate Market
A bust is seeming less and less likely.
The Washington Post reports that while the market is facing its own challenges, it's more likely to move sideways rather than up or down. We're in a "bottleneck" position where inventory is low overall and homeowners are staying put longer than they have historically. Though inventory is lacking nationwide, it is also clear that we're in a better, more secure economic place than we were last year, when geopolitical politics and a burgeoning trade war with China loomed on the horizon.
Where we saw economic uncertainty, political unrest, and rising mortgage rates throwing the market off (along with future projections and predictions), a calmer economic environment brings a greater sense of stability to the 2020 market.
Those mortgage rates leveled off and that has fostered greater optimism among real estate experts. In fact, it is expected that real estate will be a leader in GDP growth on through to 2021. With risk growth lessening and a strong economy in both consumer spending and job growth, the market is expected to grow modestly but stably.
The luxury sector is the one suffering.
It's easy to see headlines about dropping property values and be sent into a panic about your own investments. However, when we look at where these values are suffering, it's not often in the sectors that your average passive investor involves themselves in. While we're not in a normal real estate cycle, those who bemoan the state of things are often confined to luxury sectors or high-priced primary markets — sometimes both.
The luxury sector is by far the one that has suffered the most in recent years. This is largely due to oversaturation and overbuilding. With wage stagnation a very real problem, fewer people are interested in buying luxury properties. This, combined with a surplus of luxury inventory, is certainly where we see issues.
However, even here, the crash in the luxury market and decline in other areas has been described as "air letting out of the tires" rather than the fast and intense crash of the Great Recession.
Inventory and demand always drive the market.
What we're seeing (and have written on for several years now) is a continued state of tight inventory. While this has posed its problems for buyers, particularly those looking for affordable properties, it has also sustained value in the market as demand remains consistent in a strong economy.
Be sure to check out: Why the Housing Inventory Surge Matters in These Texas Markets
In many ways, this has not only helped the market stay in its prolonged "boom" stage, but it has facilitated an increasing number of opportunities (and increasing demand) for investors with rental properties.
Buy-and-hold benefits in all stages.
For real estate investors, this has traditionally been a long game. After all, we are buy-and-hold investors. This strategy has proven itself for centuries! In recent years, however, short-term real estate strategies have gained momentum. These strategies are not designed for rocky real estate market conditions, and so many of the woes are coming from these types of investors. The short-term gains are suffering, but those of us invested in more traditional methods — long-term real estate investing — are well-positioned to outlast any market downturns.
We have time to allow the market to breathe, grow, and benefit our investments. There's no hurry, and that's a huge relief when the rest of the world is worried about real estate.
Grow your long-term wealth: start investing in world-class markets with REI Nation today.