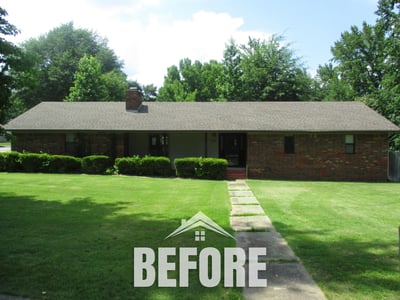 This week's Turnkey Transformation is located in Little Rock, Arkansas! When we first laid eyes on this property, we saw how much it was bursting with potential. From its brick fireplace to gorgeous bay window, we knew this home would be a special one for its future residents. To see the complete transformation, check out the photos below!
Maximizing a budget of $55,000, our expert team got to work reviving this property. We loved the original open concept living room, and made sure to retain the spacious, free atmosphere the house offered. A fresh paint job, new flooring, and completely updated bathrooms helped make this possible. The end result is a polished, modern home with a hint of the '70s for an eclectic feel that we're proud of.
This house is just one glimpse of what's happening all across Little Rock -- revitalization. Abandoned and neglected properties are decreasing throughout the city, and new restaurants, shops, and nightlife activities are on the rise. All of these are ingredients for a great passive income investment market.
Related Article: What Does Revitalization in Little Rock, Arkansas, Really Look Like?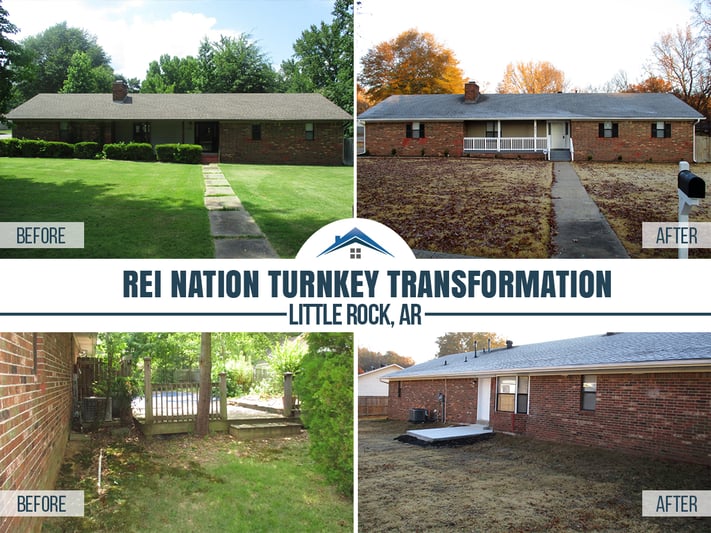 About this Transformation:
The owner of this Turnkey Transformation is located in California; this is their third property that they have invested in and had managed by us. Here is additional info about the home:

- Built in 1979
- 1,793 sq. ft.
- 4 bedrooms, 2 bathrooms
- Lot size of .32 acres
- Installed New AC Unit
- Installed New Furnace
- Installed New Water Heater
- Repaired Roof
- Repaired Fence
- Installed New Hardware on Cabinets
- Installed New Countertops
- Installed New Vinyl Plank Flooring Throughout
- Installed New Carpet in Bedrooms
- Replaced all damaged/rotten wood/trim/siding around house
- Painted all walls, trims, doors, closets, ceilings, and cabinets
- HVAC, Electrical and Plumbing inspected and repaired by a Licensed Professional


Let Memphis Invest transform your financial future!