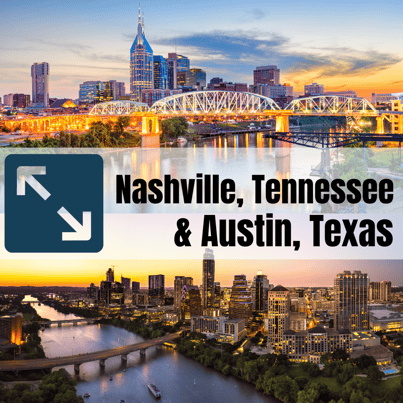 REI Nation and Premier Property Management have announced an expansion to Austin, Texas, and Nashville, Tennessee for property management services only.
What this means is that your investment properties
in any our eleven markets
- plus Austin and Nashville
- can now receive property management from our team. That's right, we'll manage your property whether you bought it through us or not!
Selecting a property management team is not just about choosing a company. It's about choosing an experience and we want that experience to be professional and stress-free for you, your residents (yes, "residents" because they're more than "tenants" to us!), and everyone in between.
Our job is to ensure that investors like you have an excellent property management team behind you. You can learn more about our markets and services here.
And don't hesitate to schedule a chat with our Director of Business Development, DaVartay Miller! You can also reach DaVartay at 901-505-0931 or davartay@reination.com.
Reminder, at this time Austin and Nashville are only available for property management and not investing.