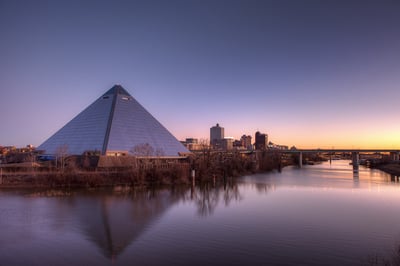 What do you picture when you think of a great real estate investing market?
Depending on who is reading this article, some go to a top-tier market: something like New York City or San Francisco. Despite the fact that these markets are impenetrable for your average real estate investor, they're the markets that we're easily dazzled by. And who can blame us? We like glamour. We like pizzaz.
Still others go to smaller markets and the buzz of "middle-america" markets where properties are cheap and plentiful!
But ultimately, what makes a great long-term real estate investing market, what brings success to real estate investors—the kind of success that allows someone to invest in a glamorous market like NYC—is reliability.
Most of us can't start out in a primary market. And with real estate where it is right now, so many big markets have wild, unpredictable fluctuations that it makes a lot of investors wary.
So what does a reliable real estate market look like?
Well, we think it looks a lot like Memphis.
Memphis has all of the indicators of a reliable real estate market. It's part of the reason we love this city, and part of the reason we set up here to begin with. But what makes a real estate market reliable, and why is reliable such a key indicator for real estate investors?
2 Reliability Indicators in a Real Estate Market (And How Memphis Fits the Bill)
1) Steady Job Growth
Healthy real estate markets have job growth. Job growth naturally attracts two key things that every real estate investor needs: people and capital. As the population grows, so does demand. And as those people have more job opportunities and better job opportunities, the standards of living go up.
They are then able to afford better housing and higher rental costs. Quality increases, profits increase, appreciation increases. Real estate fares well in markets where job growth is good. Memphis, for the past several years, has boasted impressive job growth in both industry and small business. It's made Forbes lists in the Top 50 in Cost of Doing Business, Top 100 Best Places for Business and Careers, and landed on lists for Job Growth and Education as well.
But as we mentioned—this growth is steady. Not explosive. And that's something that's key here. Some investors are more interested in the explosive, fast growth that catapults appreciation in hot markets so they can make fast money on flips. That's fine—but it also comes with risks. Explosions can be dangerous! Grow too quick and too fast and it can throw some things out of whack. Prices might outreach the median income, or new construction may struggle to keep up with explosive demand.
Memphis, on the other hand, is a city that will give investors reliable income. Growth is steady and reliable. We can't emphasize that enough. It leads us to our next point...
2) Growth by Demand
In emerging markets and some of the hot real estate markets where prices have inflated to outrageous levels, growth in the real estate sector, such as new home construction and high rises (be they commercial or residential), are erected not because there is existing demand, but because experts speculate that there will be demand.
Based on projections and hopes, demand is forced upon emerging markets—seeking to create demand rather than rising to meet demand as it emerges naturally in response to healthy growth.
The growth in Memphis real estate is the kind that emerges from a natural response to demand, not the kind artificially created in a market through big construction projects. It's not big or flashy, but it's a lot less risky.
As a result, it's slower, but it's a lot less likely to flop. When a project happens, it happens because it's necessary. Developers are in Memphis to fill a need, not to make a quick profit. And because of that, what is there is there for a reason.
Why Reliability Matters
For buy and hold investors, you don't need to pick a real estate market based on what's flashy and hot. You're better off zeroing in on those markets that have long-term stability and steady growth. After all, the markets that burn fast and bright often burn out. The can be high risk in a back-and-forth: they can crash, grow unaffordable, or come with a slew of problems: like a squeezed market, inventory problems, and competition.
In a more evenly-balanced market, real estate investors can take a slow-and-steady-wins approach that focuses more on investing in the community and reaping rewards over time as the market steadily climbs.
And ultimately, it's those kinds of investments that make up the bread-and-butter of our portfolios.
Want to learn more about how Memphis Invest provides reliable opportunities in five fantastic real estate investing markets - Memphis, Dallas, Houston, Oklahoma City, Little Rock - ?