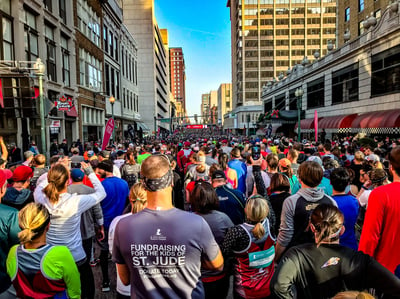 When we think about U.S. markets with opportunity and potential, Memphis probably doesn't come immediately to mind. You likely think of primary markets first, like New York City or Los Angeles. However, no real estate investor should make the mistake of underestimating the power and potential in secondary markets.
At Memphis Invest, we have long perceived the value in the Memphis market both in its real estate and economics. While there have been ups and downs, there's no doubt that Memphis is seeing the fruits of their potential, even in the face of economic fears and a more tempered pace in the real estate sector.
This is what you need to know about the Memphis market as we head towards the mid-point of 2019.
Related Article: Entrepreneurship, Incentives & Pushing the Memphis Economy Forward
4 Factors to Understand about Memphis Market Potential
The Real Estate Market is All-Around Favorable
One of the biggest indicators of the potential in the Memphis market is the state of real estate in Memphis. The numbers don't lie. Despite national concern over a real estate slowdown and pending recessions, Memphis is seeing forward momentum and the attention of investors. April was expected to be the busiest listing month for Memphis as we move into warmer, more pleasant weather for buying and selling properties. Even leading into the more frenzied homebuying season Memphis was seeing energy in the real estate market.
Inventory has been tighter, bidding wars have broken out, and an overall sense of urgency prevails. This is despite home sales growing rather sluggishly—March home sales came in at 1,530 this year, just 46 more homes sold than the year prior.
Year-over-year growth has been modest in general, with home sales growing at a rate of 1.3 percent. Home prices, too, have been growing, but not at the same pace we've seen. While between 2017 and 2018 there was a significant jump from a median home price of $117,000 to just under $130,000 in 2018. As of now, it sits at $131,000—a modest increase of .08 percent. While we could see more growth as the year progresses, it looks as though the market will remain fairly even.
That said, we're seeing energy and excitement around the Memphis market as it favors both buyers and sellers thanks to its affordability and low interest rates. This has also lead to a surge of flippers and other investors.
Studies show that some 29.5 percent of all Memphis home sales in the last quarter of 2018 were flipped. Ultimately, this shows that there is potential in Memphis, both in terms of values and demand. While growth has been modest, there is clear excitement surrounding the real estate market here.
Memphis Leadership Has Momentum
In any market, the strength of the local economy is paramount to the success of its real estate investment industry and real estate market on the whole. When we look at Memphis, we see leadership and initiatives that are motivated to bring not only improvements to the existing infrastructure in Memphis but look to round out and balance the city with new industries and incentives.
The Greater Memphis Chamber, EDGE, and mayor have sought the counsel of Mass Economics, a Boston-based analyst and consulting firm, in an effort to develop an economic plan. Through this plan, the city leadership can better target which industries and sectors need to grow in Memphis and be targeted for incentives and recruiting.
Through this research, there are plans to expand Memphis' medical device sector, transportation, logistics and distribution, food and agricultural technology, emerging technologies, and music.
Through this informed and intentional economic plan from city leadership, we see efforts to secure the long-term economic future for Memphis: something that bodes well for those of us investing in the city in the present.
High-paying Industries See Demand
While the city seeks to create demand for certain sectors through incentives and recruiting, other industries already in Memphis are seeing a deep need for talent and skilled workers to fill roles in high-paying jobs. One such industry is the medical technology sector.
While Memphis isn't necessarily a manufacturing hub, this sector makes up some 7,000 jobs in Memphis across 50 companies, give or take. That's significant. When one considers that these jobs can pay upwards of $60,000 after a few years on the job (in a city with an average income of $47,000) with a degree from a vocational college, it becomes even more significant.
As the need for these high-skill, high-paying jobs grow, not only does it attract talent to Memphis and bring up debt-free graduates to fill those spots, but it stimulates the local economy with a higher income bracket.
Industries like the medtech sector are just one of many investing in the future of Memphis.
Sustained Generosity Makes Long-Term Improvements
Lastly, when we consider what sets Memphis up for success in the future, we have to consider the enormous philanthropy of our favorite city. So much of the long-term strength and stability of a local economy hinges on how much its people and leadership are willing to invest in and pour into it.
At the end of 2017, Memphis was named "Most Generous City" according to a study by the Chronicle of Philanthropy. Memphians, on the whole, gave 5.6 percent of their income to charitable causes. Many of these donations through the years allowed the city to invest in the public school system, as well as making improvements on bike trails, parks, and public spaces.
What this does is instill a sense of pride and community in Memphis on top of raising the value and quality of real estate, life, and one's experience of living and being in Memphis. When we look to the future, we know that a city that invests in itself from every angle is setting itself up for success.
Seize the turnkey investment opportunities waiting in Memphis.