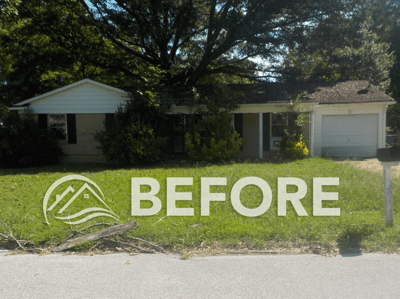 This 50+ year old home is in Memphis, TN and is this week's Transformation Tuesday! Find out how we took a $40,500 rehab budget and 156 days to complete this renovation inside and out. After some cosmetic repairs on the interior of the home and some major landscaping, you'll want to see these before and after pics and see the dramatic difference our team made on this property!

We've been purchasing and managing properties in the Memphis area for over 15 years. We're very familiar with the market and the returns, and our team of portfolio advisors would be happy to discuss available opportunities in one of our seven markets.
For this specific property, we had quite a few major repairs, like a new roof, electrical panel, garage door, water heater, etc. But we also had a great floor-plan to work with and this specific house had some amazing hardwood floors that we were able to refinish and keep. Typically we use vinyl plank flooring in our homes if we're replacing flooring in common spaces. However, in this particular home we were able to keep these since they were in such great condition. After some paint, landscaping, tearing down of wallpaper and new tile and countertops, this home was residents signing a 2 year lease just 10 days after finishing our renovation.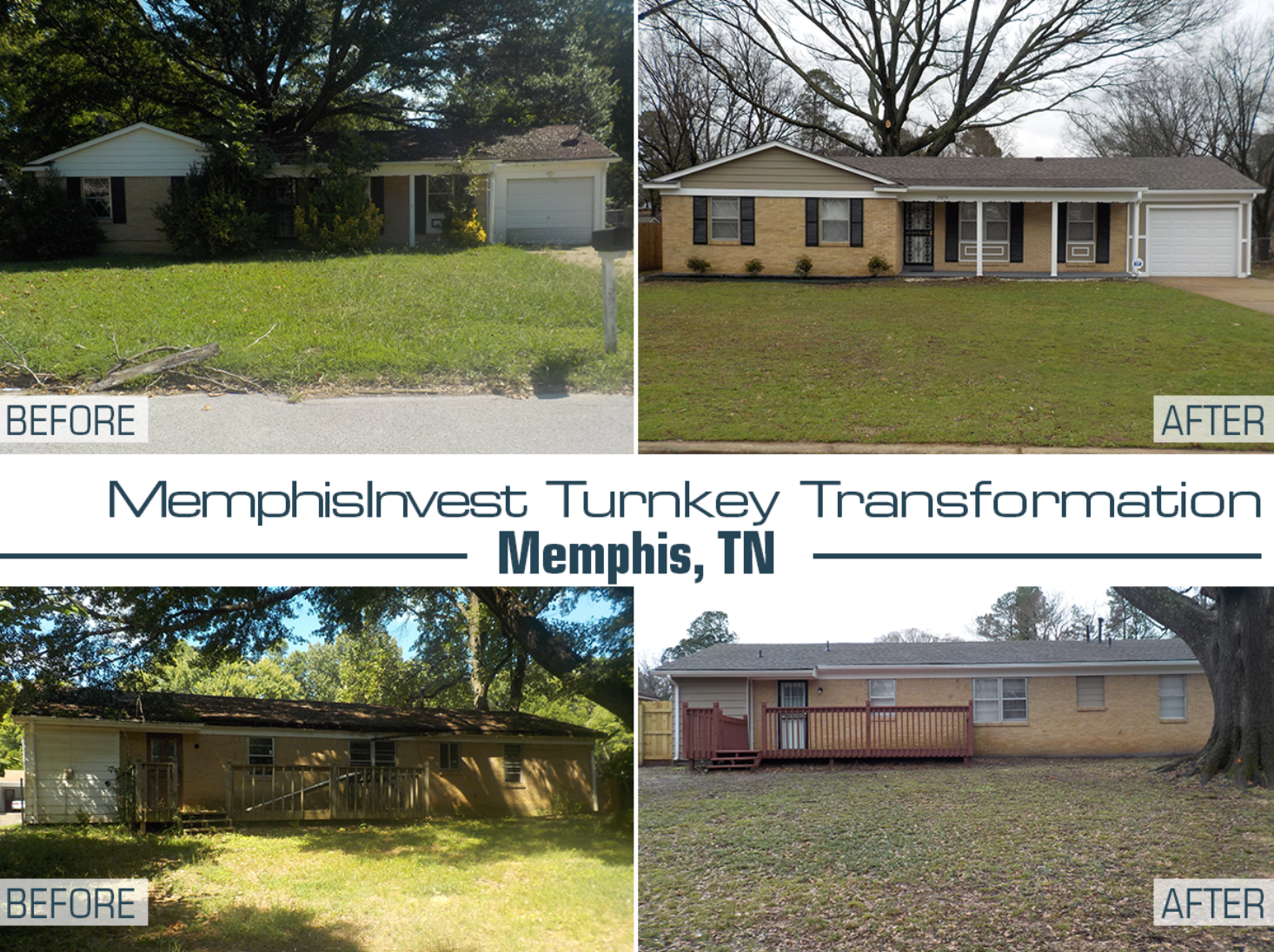 This three bedroom, one and a half bath home was purchased this year by some investors that have been with Memphis Invest for over 4 years. Almost SIXTY percent of our properties are purchased by current clients, which just goes to show how much our customers love working with us. We are committed to excellence when it comes to our properties, our service, and our reputation.
Since 2015, these Memphis Invest clients have bought 7 properties over the last 4 years, slowly growing their real estate portfolio using different purchase methods. One of the ways they purchased many of their homes was using Self Directed IRA's, which you can find out more about here.
Related Article: Self-Directed IRAs: Opportunities for Real Estate Investors
Some of the benefits of SD-IRA include passivity, tax advantages, wider investment opportunities and secured retirement funding. There are lots of positives to diversifying your purchase methods when acquiring real estate, but always consult a tax professional to be sure that you are following IRS regulation standards.
About this Transformation:
The investors for this property is a client with Memphis Invest from Illinois, and found us through Fortune Builders, a real estate investing education program.This property was renovated for our Memphis Invest client, here's more info about the house:
- 3 bedrooms, 1/2 baths
- 1,282 sq. ft.
- House was Built in 1965
- Installed New Hot Water Heater
- Installed New AC
- Updated Electrical Panel
- Installed New Roof
- Refinished Hardwood Floors
- Installed New Garage Motor
- Repaired New Garage Door
- Installed New Dishwasher
- HVAC, Plumbing and Electrical repairs as recommended by licensed contractors.

Let Memphis Invest transform your financial future!