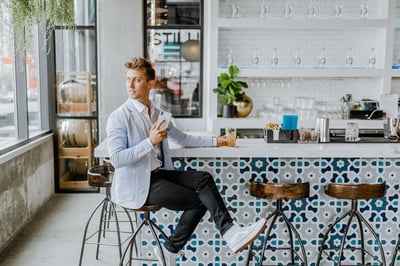 If you're new to investing in real estate, there might be some mystique left around how. How does it work? How do I even start? These are just some of the questions that may plague you when you first consider real estate as an investment.
The good news is that it is not as difficult to start investing in real estate as you might imagine. If you're new to this world, however, you should start here. These are the essentials of investing in real estate.
Your Quick Guide to 3 Ways to Invest in Real Estate
REITs
You'll see REITs (real estate investment trusts) commonly recommended as a "hands-off" way to invest in real estate. Essentially, you invest by becoming a shareholder in a company or trust that owns and invests in real estate or real estate development. REITs, in this way, are very much like traditional stocks. We don't recommend REITs, and there's a big reason why: the investor's lack of control.
As a real estate investor, you want to be able to direct your investments. When you invest in an REIT, you give up any say in the where, how, and why of the investment itself. You will get a percentage back if the investment works out favorably. There are too many variables in that equation that you have no control over. In fact, you don't have control over any of it!
Real estate crowdfunding encounters this same issue. While you may be able to trust things to work out, it is far better to be able to have a say in your investments and their trajectory.
Flipping
Flipping real estate has been popularized by channels like HGTV. The idea, as most people know, is to buy a sub-par property in a great location and force appreciation through high-end renovations. In the end, rather than renting this property out to a resident, the investor leverages a hot market to sell the property for a profit.
This is another method of investing that, while it has potential, we do not recommend. It takes expertise to flip well and it is a very hands-on method. Not only does the market have to line up so that you can flip and sell quickly, but it's a constant process. Flipping may work for some, but it comes with high risk and is more demanding than other methods of real estate investment.
Rentals
Investing in rental properties is where we stand as the best way to invest in real estate. While going at it alone is fraught with obstacles, a turnkey approach rescues investors from many of the common pitfalls of investing in rental properties.
When going at it alone you are subject to finding the right markets, properties, residents, and teams to both renovate and manage your properties (unless you choose to manage them yourself), investing in rental properties can turn into a full-time job. A turnkey approach, however, gives you the hands-off nature of investing in an REIT without compromising your agency as the owner.
You still steer the ship and make the direct decisions that build your portfolio. Besides the benefit of autonomy, turnkey investors benefit from both the appreciation of their properties and from the passive income generated by residents each month.
Check out Why Savvy Real Estate Investors Choose to Buy and Hold!
Where's the Best Money in Real Estate Investing?
With this in mind, you're likely wondering: does investing in real estate really pay off? Absolutely! The question, however, is how well, and that very much depends on an individual's strategy and willingness to grow their portfolio.
Your income from real estate investing comes from two places: appreciation and passive cash flow. This is only true if you are investing in rental properties. For the turnkey investor, you hold these properties in highly targeted markets that, over time, grow in value.
Unlike a personal residence, rental properties with the right property management team are kept up to impeccable standards. These standards mean that the value of the property is maintained over time: not to mention your property benefits from forced appreciation through renovations from the outset.
Your passive cash flow, on the other hand, comes from monthly rent payments by residents. While one or two investment properties may not generate a heap of cash flow, building your portfolio over time, in conjunction with appreciation earned, creates wealth for the investor.
Learn more about success in turnkey real estate investing.