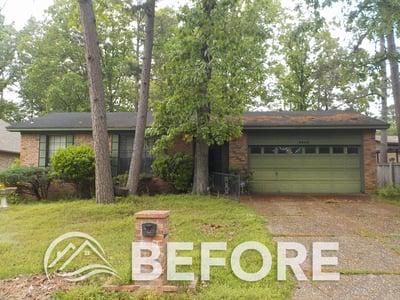 Our amazing 'Turnkey Transformation' for today is in Little Rock, AR! It's now been about 2 years since we started in the Little Rock market, and it was a smooth transition for us with the city being so similar to Memphis. This 1,686 sq. ft. home has four bedrooms and two bathrooms. Check out the before and after pictures to see the total transformation!
This home has now been transformed into a neutral, classic space, where residents can easily create a cozy atmosphere. While this rehab took a mere 48 days to complete, the house needed a lot of work as you can see from the photos!
Related Article: What Makes a Rental Market Worth Investing In?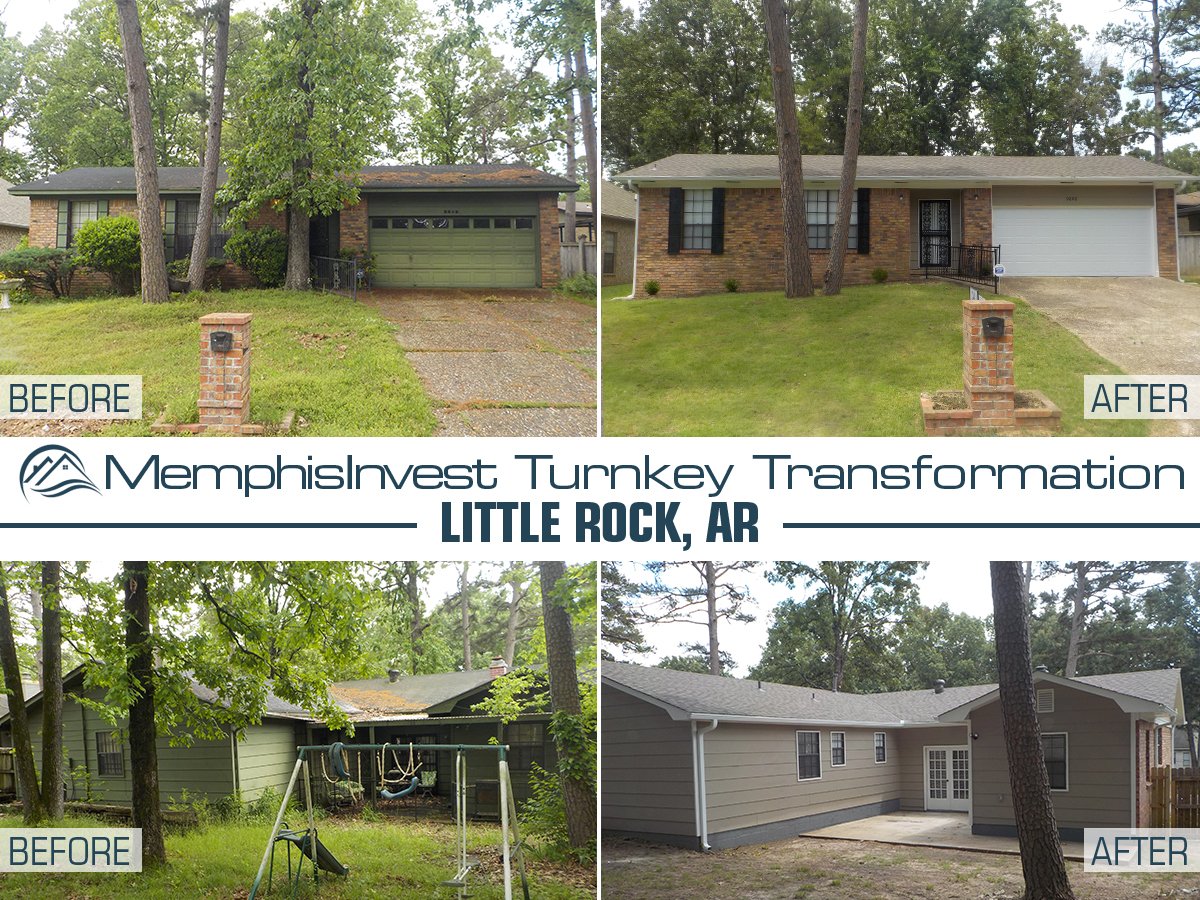 This house needed a lot of TLC to make it renter ready but luckily our Rehab Team was up to the challenge! After some extensive trash removal, the team set to work on the interior of the home. They worked hard to install new flooring, replace carpets, and make the home brighter with some serious coats of paint! The kitchen was updated with a new dishwasher, ventilation hood and new hardware on the cabinets which were also repainted. The team had a new roof, garage door and garage motor installed and then completed some much needed landscaping. After 48 days and a $48,000 budget, this property became move in ready for residents!
About this Transformation:
This property was renovated for an existing Memphis Invest client who was expanding their portfolio. Here is more info about the house:

- 4 bedrooms, 2 bath
- 1,686 sq. ft.
- House was Built in 1977
- Installed New Countertops
- Installed Exterior Light Fixtures
- Installed New Blinds
- Repaired Fencing
- HVAC, Electrical and plumbing inspected by a licensed professional


Let Memphis Invest transform your financial future!