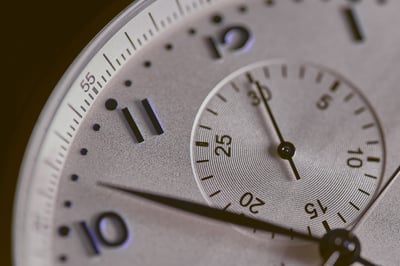 When people ask when they should invest, our answer has always been "as soon as possible." The current state of the real estate market – record-high prices, an inflated economy, supply chain issues – may have you questioning whether now is still a good time to invest.
The short answer? Yes.
Even in a market like this, you should take the opportunity to invest in real estate if you're able to.
But why? You may feel like the current market is too risky, too expensive, or too busy. At the same time, the benefits of jumping in now far outweigh the risks of waiting. If you're dreaming of building passive wealth through real estate investment, what are you waiting for?
4 Reasons to Invest in Real Estate ASAP
It's a Tangible Asset
The investing world is having a strange moment. We're amid a cryptocurrency boom, including DeFi (Decentralized Finance) and NFTs (non-fungible tokens). While some can capitalize on this trend, we've also seen our fair share of scams and theft. (Over $1.7 million in NFTs were recently stolen from Open Sea in an apparent phishing attack.)
The truth is investments like these are risky because they only exist in a digital space. Real estate, though? It's tangible. It's real. You can touch it, visit it, see it. This not only gives peace of mind, but it gives the added value of being a finite resource. Land is limited. We'll always need housing and room for it. Therefore, real estate will always carry with it a level of value and demand that you can't expect from intangible assets.
Simply put, it's more secure.
Because there's no sign of things returning to "normal" any time soon, now is the time to invest in a steady, reliable asset.
It's a Hedge Against Inflation
We're seeing the highest rate of inflation in decades. That's nerve-wracking, as inflation steadily eats into the worth of your cash. Now is not the time to proverbially hide your savings under the mattress. Inflation will only continue to decrease the value of your dollar. It may seem like real estate is too expensive now, but when you put your wealth into an asset like real estate versus cash, you'll preserve and grow your wealth.
Though housing prices are high, they're only likely to get higher the longer you wait. Even if we weren't having an inventory crisis exacerbated by the pandemic, inflation by itself would increase the cost of buying property. If you have the means to buy while maintaining a safety net, do it.
As with any investment, however, do your due diligence to ensure that any asset you acquire is worth having. Not all properties or markets are created equal. You want to target properties with a history of appreciation but also passive cash flow potential.
It Needs Time to Reach Its Potential
Very few investments offer big payouts early on. Any reliable, proven investment demands time to grow in worth. Even though appreciation has been enormously high (often in the double-digits) over the past year, that's not usually the case. Although some real estate investments, like flipping, force appreciation quickly for a short-term payout, passive investments demand more time.
It's called "buy and hold" for a reason. The more time you have to hold your investments, the greater your earning potential both in terms of passive income and in the value of the asset itself. You can't wait until a few years before retirement and expect your investments to be fruitful enough to generate real wealth.
Ideally, we'd all begin investing while in our 20s and 30s! You must give your investments as much time as possible to maximize their worth.
Rental Demand is Higher than Ever
Investors can expect a lucrative rental market in the years to come. Between the pandemic, the inventory squeeze, and the economic climate, it's been more viable than ever for households to rent rather than buy their homes.
We've seen unprecedented demand for SFRs as well as the emerging built-to-rent model. Our priorities have been shifting for decades now – the average American sees renting as an evitable and even desirable part of life. Fewer people are willing to take on the burden of mortgage debt (if they're able to in the first place), and flexibility is valued more than ever.
Because of this, renting a single-family home is the most attractive option for many – combining the feel of homeownership with the convenience of rental living.
For passive real estate investors, there's no shortage of potential residents to help you generate passive income.
Don't know where to start? Call your REI Nation advisor today and make the most of your real estate investments.