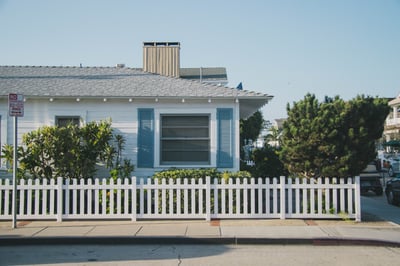 According to Forbes, single-family rentals (SFR) are growing in popularity among investors of all calibers. While traditionally investing in single-family homes is seen as a launching pad to bigger and "better" things, more and more investors are seeing the merit in pursuing SFRs for their portfolios.
In their article, Forbes posits that there is enough interest from investors at all levels — small, large-scale, and midsize — to make single-family rentals an asset class all their own.
Over the years, advances in technology have made it easy, more accessible, and more sensical to include diverse markets in one's investment portfolio. With these barriers removed, investors of all sizes have unprecedented access to investment opportunities.
But why the sudden increase in interest? After all, investors with anywhere from 25 properties to thousands can have any opportunity they want. Here's what makes investing in single-family rentals so desirable for investors at every level:
3 Attractive Qualities in Single-Family Rentals
Demand is Always Growing
When we look at the numbers, we see that some 35 percent of all American renters are in single-family homes. That's a huge share of the rental market! Not only that, but the single-family rental sector is the fastest growing in the nation. The data shows that SFRs have seen growth consistently since the Great Recession, with the growth rate sitting at around 30 percent for the past several years.
Multifamily properties, however, only saw a growth of 15 percent.
Demand for single-family rental properties is growing and shows no sign of stopping any time soon. Of note is the composition of the market share. Single-family rentals are not dominated by institutional investors — they only make up 2 percent of these holdings (they own 55 percent of the multifamily market).
In the single-family space, the individual investor reigns. Because this is a competitive space, that's important to understand. You're not getting into an investment market dominated by faceless institutions with deep pockets. Instead, there is room for virtually every investor in the single-family space.
Be sure to check out: Single or MultiFamily: Which is the Better Real Estate Investment? An in-depth study
Long-Term Wealth-Building
By far, the greatest advantage of single-family rentals is their potential for wealth-building. We benefit both from monthly cash flow and long-term appreciation. Notably, the real estate market traditionally moves independently from the stock market. There is a separate real estate cycle that may vary from market-to-market.
Diversifying wealth in a real estate portfolio is generally considered more secure. Real estate is largely considered a more stable asset than stocks, which bodes well for long-term wealth-earning projections. Thanks to technological advances, it is easier now than ever to invest not only in primary markets but to reach into secondary and tertiary markets. Turnkey providers, along with technology, help make this possible.
For real estate investors, this spreads out one's risk. Not only that, but secondary and tertiary markets are typically more affordable, and thus, provide better returns. (That's part of the reason we focus on these markets at Memphis Invest!)
Investor-Friendly Strategies
There's great flexibility when it comes to single-family rental properties. Again, technology greatly improved accessibility to this type of investment. In turn, its effectiveness has also increased as access to more markets (and thus, greater portfolio diversity) increases. Single-family rentals benefit from more than just the modern age.
There's great scalability we see in this sector. Investors are able to find affordable management services whether they have one property or one hundred. A turnkey investment strategy has one's services and scope growing with your portfolio without becoming entangled with different providers and services across your investment markets.
All-in-all, investing in single-family rentals is among the most accessible ways to invest in real estate. Not only are investors of every size able to capitalize on these properties, but investors of every skill level can as well. There's agility to this strategy — allowing real estate investors to identify and try out investments in multiple markets to determine which composition crafts a personally profitable portfolio.
Ultimately, one's effectiveness as a real estate investor comes down to the people you partner with. Take advantage of a turnkey investment strategy. With professional support at every turn, you can scale your portfolio, access world-class markets, and plan for your financial future effectively.
Starting earning passive wealth through single-family rental investments today!