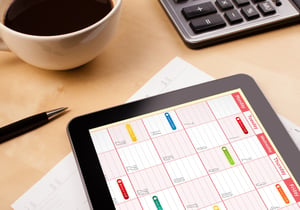 Only three things happen naturally when investing in real estate. Confusion, under-performance and apathy. The rest requires leadership! If part of your real estate investing goals includes moving away from Turnkey investing for part of your portfolio and into an active role, you are going to have to provide leadership to the team you choose! I hope you enjoy this article.

So, you've decided to invest in real estate. While plenty of real estate investors go at it alone, there comes a time where you're going to want some support. You need a team. This team can help you meet your real estate investment goals, keep things organized and prevent you from becoming overwhelmed by all there is to do.

But how do you make sure your real estate investment team is the best it can be? If you've heard our company speak in person or even watched our recent webinar online, you've no doubt seen that we are big believers in working with the best team and how it can effect your investment. We've also given some tips on how to go about picking a good team and even holding them accountable. Would you like some more tips? Here they are!
Making the Best Real Estate Investment Team
Who's on your real estate investment team?
Naturally, real estate investors need to surround themselves with quality, reputable people. Not only will you want to be sure all the credentials and qualifications are there, but you'll want to have a good rapport with your team. While some people can be deceptive, you should be as sure as possible that the people you're working with are honest, fair professionals.
Remember, your reputation is your most valuable asset in this business — and who works for you and with you can have both positive and negative reflections on your reputation.
Who do you need?
Every investor is at a different stage in their work — you may not be ready just yet to spring for hiring an entire staff. That doesn't mean you don't have a team! There are people you work with on a consistent basis with any deal — and it helps you to have a consistent set of contacts. If you want your investments to truly grow, a trusted team to work with is an asset that can't be denied.
But who do you need? Even if you don't hire some of these professionals, having contacts that you can trust when the need arises is indispensable to any real estate investor. Of course, this is a long list and requires a lot of time to be put together. There is another way and that is to partner with a trusted full-service team like a Memphis Invest. Now I know that some you will want to invest locally where you live and so only part of your portfolio would be out of area. So for you, here is that list...
Realtor
Contractor
Electrician
Plumber
Painter
Accountant
Attorney
Insurance Agent
Putting your team together can be a long, tedious task, but it's certainly a necessary one. You should find a Realtor first, as they often won't show properties without a pre-qualification letter or proof of funds, and rightfully so. Have your approvals in order before finding a Realtor.
When putting your team together, networking is vital. While we all have different professions, they're so often intertwined that you never know who a professional connection will lead you to.
Do you have a firm grip on your goals?
Know your goals. While you can know them in your head, you need to have the ability to present your vision to your team. They need to know what you value and where your aspirations lie if you expect them to meet your expectations. Communication with your team is vital. You're the point man, and you have to offer leadership to get things done. When you know your own real estate investment goals well, you can better lead others in helping you meet them.
What qualities do you value most in your real estate investment team? Share with us in the comments.