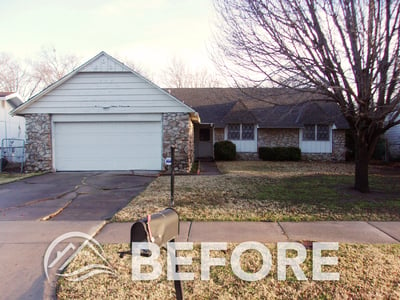 Lately, we've had quite a bit of Tulsa properties that have had incredible transformations. So we're bringing you one more Tulsa Turnkey Transformation this month that had a surprising turn around. From newly installed carpets and flooring to a freshly poured concrete driveway, this house got an extreme makeover with the help of our Oklahoma renovations team.
This home had some great bones, and with a mere 85 days to complete this renovation and a $49,000 budget for the project, our team did a great job making this house look new again. There were out-dated fixtures, and vanities that clearly needed to be modernized and updated to at least this decade! In most of the homes we renovate, we primarily use vinyl plank flooring in the majority of the living spaces, which provides a lot of benefits to both the home owner and the occupant. Vinyl plank floors are not only affordable and easy to install, they are very durable, versatile and extremely easy to maintain.
Related Article: Real Estate Investment Opportunities Expand to Tulsa, Oklahoma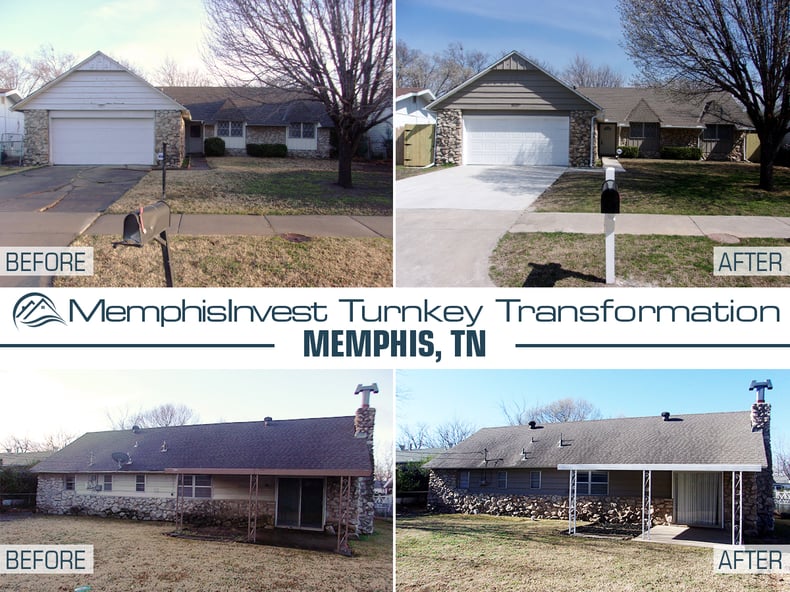 Let us know what you think in the comments, we'd love to get your feedback! Our vendors and project managers work extremely hard to make sure that each property meets the expectations of our clients and residents. Seeing all the work they do in order to complete each project definitely brings a new level of appreciation!
About this Transformation:
The owner of this Turnkey Transformation is from Virginia and has sold 2 properties in the last year with the Memphis Invest. Here is some additional info. about the home:

- 3 bedrooms, 2 baths
- House was Built in 1966
- 1,492 sq. ft.
- Lot size of .19 acres
- Installed New Carpet
- Installed New Flooring
- Installed New Fence
- Installed New Garage Motor
- Repaired Existing Roof
- Repaired All Cracks in Mortar Around House
- Repaired Concrete Around Foundation
- Installed New AC Unit
- Installed New Furnace
- Installed New Water Heater
- Installed New Blinds throughout
- Installed New Light Fixtures
- Replaced all damaged/rotten wood/trim/siding around house
- Painted all walls, trims, closets and ceilings
- HVAC, electrical and plumbing inspected by a licensed professional


Let Memphis Invest transform your financial future!