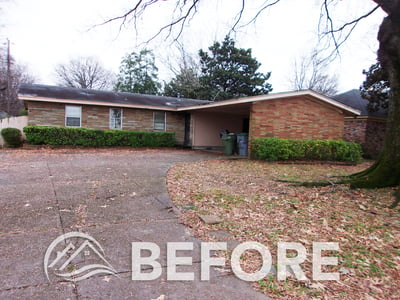 This week's Transformation Tuesday is a 58 year old house in Memphis, TN. See how this outdated single family home gets some repairs done on the interior and exterior. We'll take a look at how our team was able to complete this renovation in just 69 days and $37,000! Being almost 60 years old, this house really needed some good TLC to make it more modern and to bring in more light throughout the home. A new paint job, cabinetry and other general touches really turned this house into a beautiful single-family home any investor or resident would dream of.
When it comes to being a rental home owner, you have to trust your property management team and your residents to take good care of your investment. Our team assesses each property to gauge what repairs need to be made, we seek the right vendors and forecast timelines so that can we decide if these properties are in the optimal locations and are most advantageous for our investors. Ensuring properties are perfect not just from an investor standpoint but also for future residents is a crucial step in the renovation stage of each of Memphis Invest's properties. Finding a great investment property with well done renovations, marketing the property for a qualified resident, and helping our investors build their real estate portfolios really is the ideal customer journey at Memphis Invest!
Related Article: Here's Why the Memphis Economy is About to Explode with Potential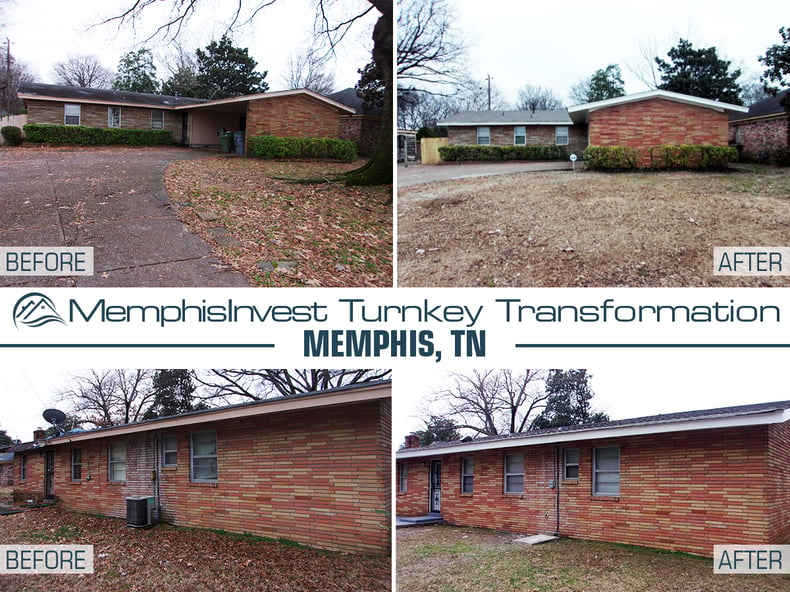 About this Transformation:
The owner of this Turnkey Transformation is from Florida and this is their first property with Memphis Invest. Here is some additional info. about the home:

- 4 bedrooms, 1.5 baths
- House was built in 1961
- 1,540 sq. ft.
- Lot size of .18 acres
- Installed New Flooring
- Installed New Roof
- Repaired & refinished Hardwood Flooring
- Installed New Light Fixtures
- Repaired & painted kitchen cabinets
- Installed New Countertops
- Repaired Storm/Security Doors
- Installed New Fence, Gate & Latch
- Repaired Foundation Around Perimeter of House
- Repaired Concrete Around Foundation
- Replaced all damaged/rotten wood/trim/siding around house
- Installed New AC Unit
- Repaired Furnace
- Installed New Water Heater
- Painted walls, trims, closets and ceilings
- HVAC, electrical and plumbing inspected and repaired by a licensed professional


Let Memphis Invest transform your financial future!