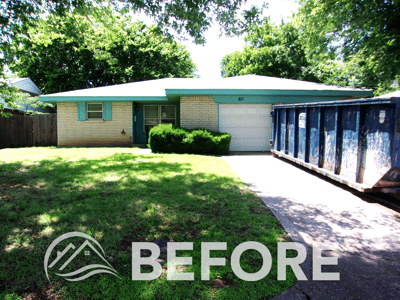 We've got another great renovation for you, coming from Oklahoma City, OK! With a rehab budget of $43,000, our team worked miracles on this outdated home in a matter of 41 days. From a new roof to beautiful, new tiling and carpets, this transformation yielded an incredible turn-around. Below is a more detailed list of all the renovations our team did to turn this house into a Turnkey property any investor would want in their portfolio.
Oklahoma City is a great market for investors and residents alike. Before investing in new markets, the Memphis Invest team researches a few different aspects of the market to determine viability for investors. Oklahoma City ranks well in two of the criteria points Memphis Invest looks at: job growth and housing affordability. Many investors are looking at this market as a sustainable, smart investment. In recent years, Oklahoma City residents have seen increased wages and lower unemployment rates - making it a prime investment opportunity for portfolio builders.
Related Article: How Oklahoma City Attracts Millennials with Affordability & Opportunity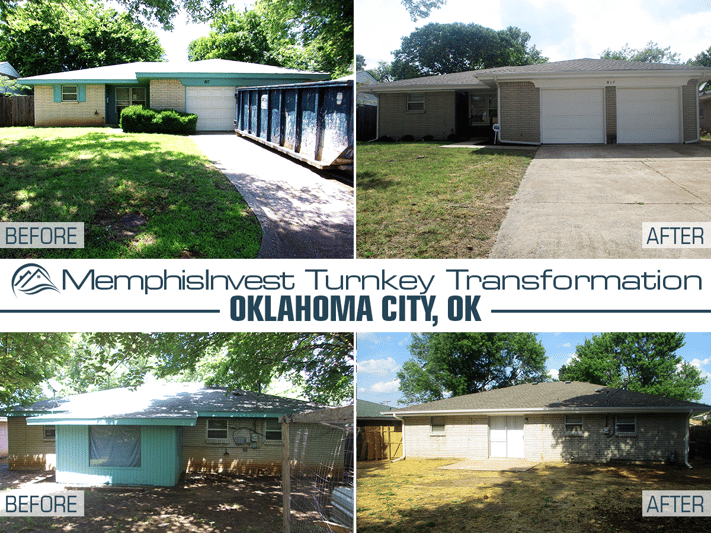 About this Transformation:
The owner of this Turnkey Transformation is located in Los Angeles and has closed on ten total properties with Memphis Invest so far. Here is some additional info. about the home:

- 3 bedrooms, 1.5 baths
- House was Built in 1965
- 1,033 sq. ft.
- Lot size of .14 acres
- Installed New Roof
- Installed New AC Unit
- Installed New Furnace
- Installed New Dishwasher
- Repaired All Cracks In Mortar Around House
- Repaired Concrete Around Foundation
- Installed New Carpet and Flooring
- Installed New Blinds Throughout
- Installed New Hardware on Cabinets, Doors, and in Closets
- Installed New Light Fixtures
- Installed New Vent-a-Hood
-Installed New Backsplash at Stove Opening
- Replaced all damaged/rotten wood/trim/siding around house
- Painted all walls, trims and doors, closets, and ceilings
- Electrical and Plumbing inspected and repaired by a Licensed Professional


Let Memphis Invest transform your financial future!