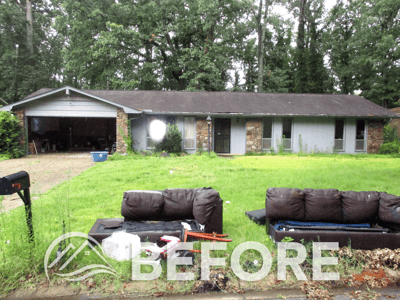 We've got another great renovation for you, coming from Little Rock, AR! When we first stepped into this house we had flash backs to our college days. Our team spent 44 days renovating this house into a beautiful home. We installed a new fence and roof as well as new floors and a coat of paint throughout the home. Check out the list below for more details on the work our team completed.
Little Rock real estate can be summed up in one word: affordable. While much of the nation is contending with rapidly increasing housing prices and wrestling with unaffordability both in terms of property prices and rent costs, Little Rock's restrained and sustainable pace has created an environment of affordability for homeowners, renters, and investors alike. As the cultural and economic hub of Arkansas, one can expect a fair share of diversity and variety within Little Rock's neighborhoods as much as in the economy. With over 1,400 properties listed on the market according to Coldwell Banker, one can expect to find a wide variety of prices and opportunities even in an inventory squeeze. Thankfully, turnkey investors don't have to rely on these listings to find their properties.
Related Article: Little Rock, Arkansas: Exploring Investment Opportunities and Economic Growth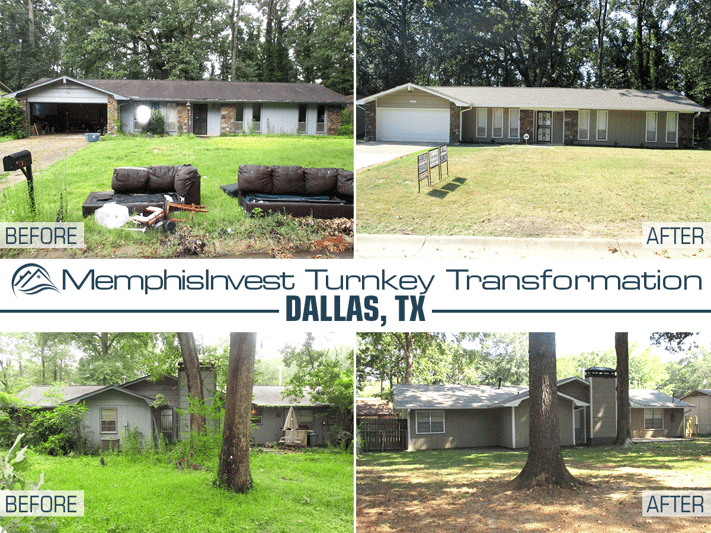 About this Transformation:
The owner of this Turnkey Transformation has closed on three other properties with Memphis Invest so far. Here is some additional info. about the home:

- 4 bedrooms, 2 baths
- House was Built in 1974
- 1,742 sq. ft.
- Lot size of .27 acres
- Installed New Roof
- Installed New AC Unit
- Installed New Furnace
- Installed New Fence
- Repaired All Cracks In Mortar Around House
- Repaired Concrete Around Foundation
- Installed New Carpet and Flooring
- Installed New Blinds Throughout
- Installed New Hardware on Cabinets and in Closets
- Installed Light Fixtures
- Replaced all damaged/rotten wood/trim/siding around house
- Painted all walls, trims and doors, closets, and ceilings
- Electrical and Plumbing inspected by a Licensed Professional


Let Memphis Invest transform your financial future!