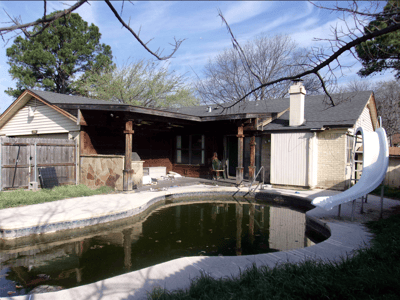 We're in Dallas with this week's Turnkey Transformation, and as you can probably already tell, this back yard was lacking some serious curb appeal. Plus, when it comes to swimming pools and rental properties, generally the two don't mix. In this article, we'll see how the Memphis Invest renovations team was able to spruce up the landscaping while rehabbing this 1970's property in need of some updating!

When it comes to being a rental home owner, you have to trust your property management team and your residents to take good care of your investment. And when your rental house has something as costly and time consuming as a swimming pool, this can be a real negative for all parties. Many renters don't have the knowledge, resources, or desire to take care of such a high maintenance amenity. Plus, as the owner, this feature also spells liability, something you should obviously always be looking to avoid.

From a safety and hygiene perspective, a poorly maintained pool is trouble for the owner, renter, and neighborhood that the property is located in. Besides being an eye sore, unclean pool water can cause harm to kids, adults, and pets that come into contact with it. Then there are the obvious safety concerns with drowning, which is why many communities require that you protect the area with childproof gates and fences, something you as the landlord should provide to be sure that all precautions are being taken.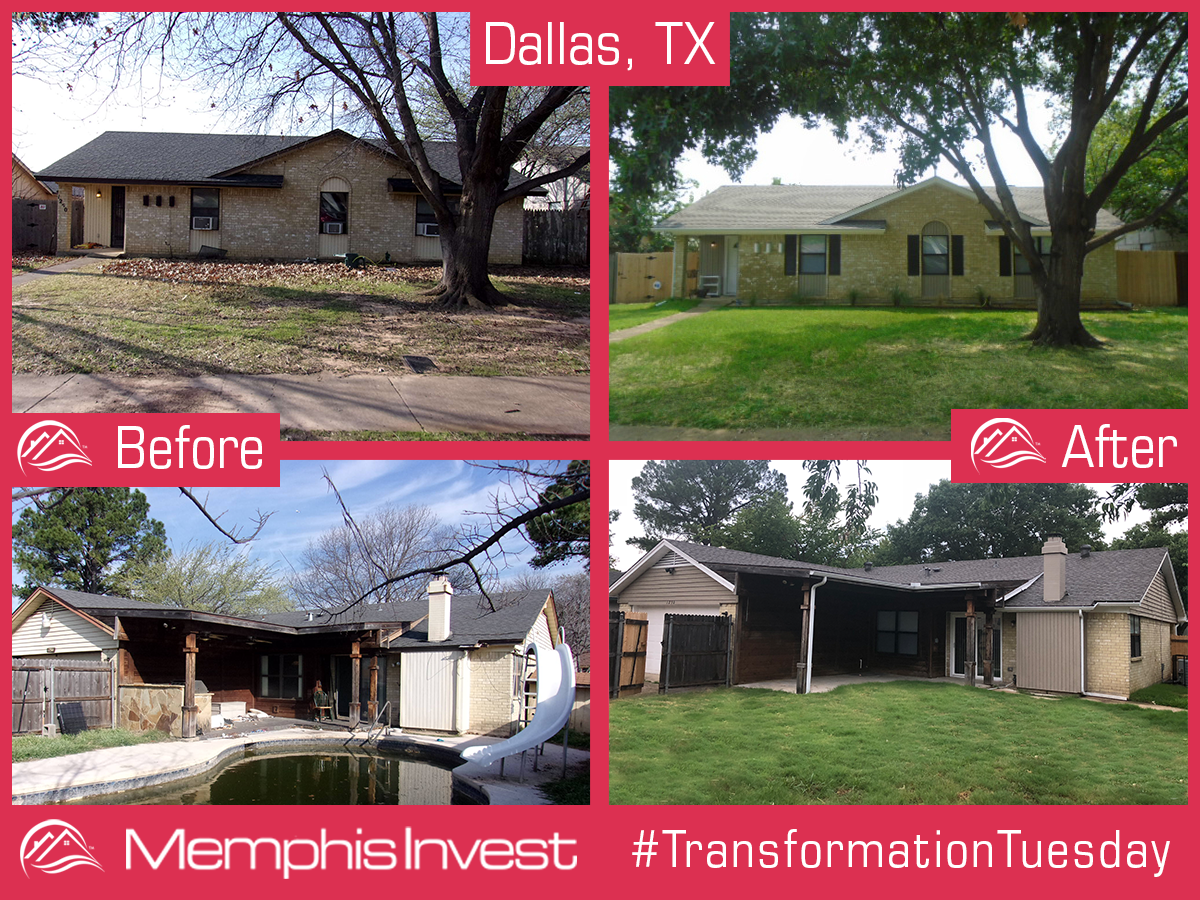 Aside from the neglected swimming pool, this property had some other very 'unique' qualities. With murals and mismatching walls, simple coats of paint were really able to simplify the look of this home. Plus, cleaning out all the clutter inside and out helped to brighten and cheer up the space. New paint, carpet, tile, and vinyl plank flooring gave this home a much needed refresh, welcoming potential renters!

Related Article: Our Best Tips for Real Estate Investing for Attracting Long-Term Residents
With a budget of $68,000, there was a lot to cover with the renovations. Luckily, our team and vendors were able to complete this project in a little over 4 months. After the repairs were made, we were able to sign a qualified resident with a 2 year lease as SOON as the renovations completed! Not only that, the resident was already in place 3 weeks before the investor closed on the property back in July. All of this really is the ideal customer journey at Memphis Invest - finding a great investment property with well done renovations, marketing the property for a qualified resident, and helping our investors build their real estate portfolios!

About this Transformation:
The owner of this Turnkey Transformation found Memphis Invest through online searching and our website and is from Illinois. This is the investor's first property with us, and closed back in July of this year.

This property was renovated for our Memphis Invest client, here's more info about the house:
- 3 bedrooms, 2 baths
- 1,541 sq. ft.
- House was Built in 1971
- New AC
- New Water Heater
- New Roof
- New Dishwasher
- Fill in Pool
- Install New Garage Door & Motor
- HVAC, Plumbing and Electrical repairs as recommended by licensed contractors.

Let us know what you think in the comments, we'd love to get your feedback!

Let Memphis Invest transform your financial future!