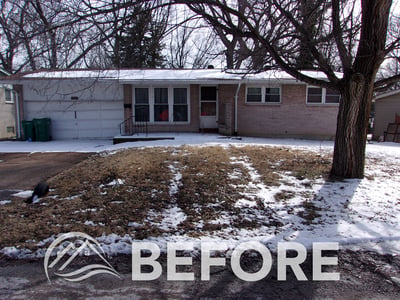 This week's Transformation Tuesday comes from St. Louis, Missouri! Peering into this house was like looking at an old photograph: faded colors, outdated curtains, and shattered tiles disfigured the underlying potential of this soon-to-be home. But time is no challenge for our expert team of multiple contractors, who flipped this past-ridden pad into one polished homestead.
A lot of work went into modernizing this home. On the outside, we repaired the cracks in the foundation and mortar surrounding the house. Fresh paint jobs and new light fixtures added the finishing touches both yards needed. Inside, we removed the shag carpet and laid down glossy hardwood floors. We got rid of the queasy green walls and pink ceramic bathrooms and turned each room into something totally renewed.
At Memphis Invest, we've always been committed to choosing markets that offer job market growth and diversity, population growth, and show steady, upward trends. That's why St. Louis is one of the latest cities on our radar. Otherwise known as "the Gateway to the West," this metropolis is a growing hub with big corporations and opportunities for investors.
Related Article: Memphis Invest Brings Turnkey Investors To St. Louis, Missouri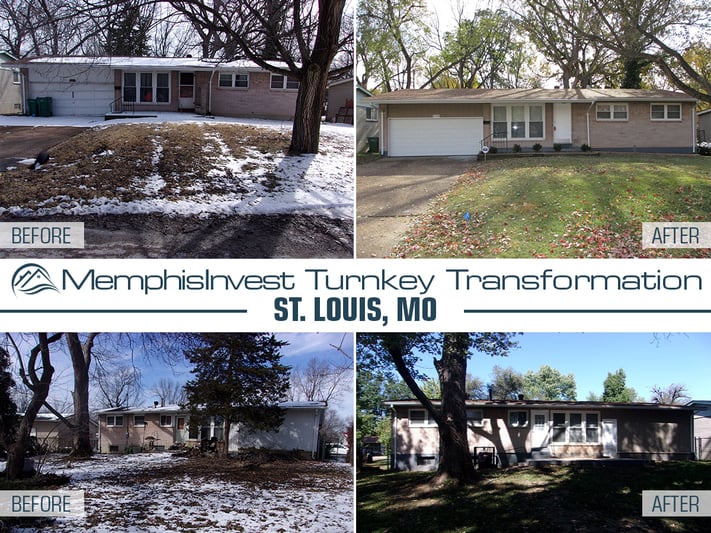 About this Transformation:
The owner of this Turnkey Transformation is located in California; this is one of their six properties that they have invested in and managed by us. Here is additional info about the home:

- 3 bedrooms, 1.5 bathrooms
- House was built in 1958
- 1,102 sq. ft.
- Lot size of .20 acres
- Installed New AC Unit
- Installed New Furnace
- Installed New Water Heater
- Installed New Fence
- Installed New Blinds Throughout
- Installed New Hardware on Cabinets
- Installed New Backsplash At Stove Opening
- Installed New Carpet in Bedrooms
- Installed New Vinyl Plank Flooring
- Installed New Light Fixtures
- Installed New Dishwasher
- Repaired Roof
- Replaced all damaged/rotten wood/trim/siding around house
- Painted all walls, trims and doors, closets, ceilings, and cabinets
- HVAC, Electrical and Plumbing inspected and repaired by a Licensed Professional


Let Memphis Invest transform your financial future!