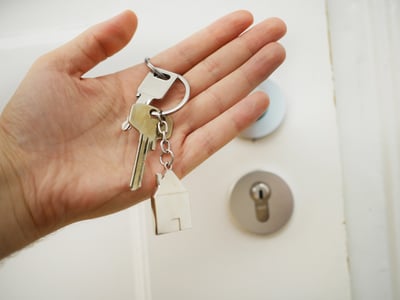 Turnkey real estate can be a divisive concept. Just like anything, there are die-hard believers who wouldn't dare criticize the method and others still who will come up with every excuse as to why it's a bad idea. We'll be honest with you — turnkey real estate isn't for everyone. Just like any investment strategy, it comes with its own share of risks and rewards.
If you want to succeed as a turnkey real estate investor, you'll need more than capital and a little know-how. Investing in real estate is infinitely rewarding for those who go about it the right way!
These are some little-known assets you'll need if you want to see real success in turnkey real estate investment.
First Things First: Why is Turnkey Investing Ideal?
Why does turnkey real estate investment work? Why is it a great choice for passive investors? First of all, real estate has a relatively low barrier to entry. There are so many different methods, there's the availability of leverage, and real estate itself isn't difficult to understand. You don't have to become a stockbroker to see amazing results.
Real estate investment, though not without nuance, is one of those investments we can all understand. Everyone needs a home and a roof over their heads — so there will always be demand. When you combine that with the fact that real estate is a physical, tangible asset — real estate can be a fairly sure investment. Turnkey investing has a massive advantage over REIT investments (another type of passive real estate investment). Because the title to your investment properties is yours alone, you can take advantage of leverage. In an REIT, you are only one small part of the whole conglomerate.
For those looking to build passive income and reap the rewards of appreciation, turnkey real estate investing is a prime avenue. But what makes for your success as a turnkey investor?
4 Essentials to Turnkey Investment Success
Leveraging Experts
You can't ignore one of the biggest advantages in turnkey real estate, yet too many investors fail to prioritize leveraging the experts. Turnkey real estate offers leverage on many fronts. There's traditional financial leverage, but there's also the leverage of time and expertise. For the turnkey investor, you can reduce your stress and burden by putting your investments into the hands of the right turnkey partner — one with experience and a proven track record.
The barrier to entry in real estate investment is already comparatively low, but it's even easier for turnkey investors who rely on their expert team to make the right calls.
Highest Quality
In any industry, there will always be the lowest common denominator. When you're money-minded, it's easy to pick the cheap choice with the notion that you're saving money. However, in turnkey real estate, cheap is not good. Some people call us one of the most expensive turnkey companies on the market. We're proud of it! Premium service and investment properties — not to mention peace of mind — come at a cost.
Low-cost investments tend to be higher risk. They're best left to local investors who can have their boots on the ground. Quality turnkey investments will have a premium price because you, in turn, receive premium service, guidance, and management.
Be sure to check out: Why Investors Should Avoid Cheap Investment Properties.
Patience
There's a constant tension between moving forward in real estate investment and being patient. Patience is far more beneficial. While we're not talking necessarily about timing the market, we are talking about due diligence. If you want to invest in real estate, do the research beforehand. Look at different markets, research the best turnkey companies. Reach out and get to know them. The last thing you want to do is rush into an investment in the wrong market, with the wrong provider, or the wrong financing.
The Right Partner
Lastly, every turnkey investor needs the right turnkey partner. There are a lot of turnkey companies out there looking to take advantage of the "turnkey" buzzword while not actually providing turnkey quality or services. This is why it's so important to find a turnkey company whose values and goals align with your own. What do they provide? Does it make sense for your ambitions?
Are they letting you guide your own portfolio, or do you find yourself feeling pressured, stressed, and rushed? How your turnkey partner treats you is paramount. Look for red flags — a rushed process, too-good-to-be-true promises, and a lack of transparency.
When you have the right partner in your corner, building passive wealth is that much easier.
Ready to secure your financial future? Start today.