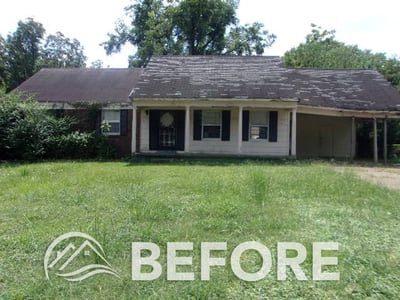 This week's Tuesday Transformation is located in the beautiful Bluff City -- Memphis, Tennessee! There's no denying that this home needed a good team to flip it back into shape. Between a new fence on the outside and a fresh coat of paint on the inside, we stayed busy fine-tuning this home for its future family. Take a look for yourself to see the changes and additions our expert team applied to this property below!
Maximizing a budget of $46,500, we took to bringing the dark rooms of this home some much needed light. We replaced oak-colored cabinets with fresh, white ones to provide a brighter feel to the place. Refinished floors and a totally renovated bathroom from toilet to sink are just a few other tasks we accomplished to make this house an inviting home.
Memphis is one of our favorite cities in the real estate market. It's not only where Memphis Invest began, but it's also a city fueled by innovation. It has a diverse economy where entrepreneurship is the pulse, allowing economic incentives to thrive. Smart real estate investors know that Memphis should be on their map.
Related Article:

Entrepreneurship, Incentives, & Pushing the Memphis Economy Forward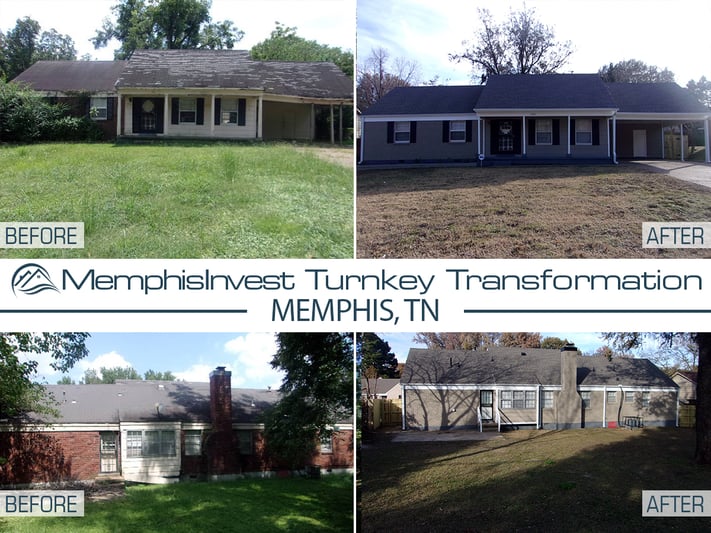 About this Transformation:
The owner of this Turnkey Transformation is located in Illinois; this is their first property that they have invested in and had managed by us. Here is additional info about the home:

- Built in 1964
- 1,348 sq. ft.
- 3 bedrooms, 2 bathrooms
- Lot size of .24 acres
- Installed New AC Unit
- Installed New Furnace
- Installed New Water Heater
- Installed New Fence
- Installed New Gate
- Installed New Countertops
- Installed New Hardware on Cabinets
- Installed New Tile Floor in Kitchen
- Installed New Dishwasher
- Installed New Blinds Throughout
- Replaced all damaged/rotten wood/trim/siding around house
- Painted all walls, trims, doors, closets, ceilings, and cabinets
- HVAC, Electrical and Plumbing inspected and repaired by a Licensed Professional


Let Memphis Invest transform your financial future!