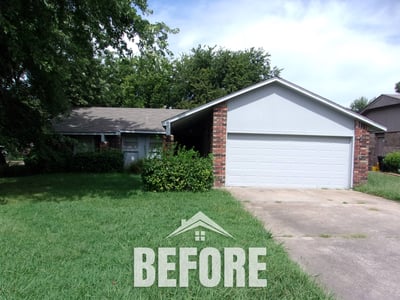 This week's Turnkey Transformation comes from Tulsa, Oklahoma! We start this transformation overview with a question: what are two assets that can make any home feel inviting? The answer: a gorgeous bay window and an elongated fireplace. This home had both of those features, yet they were lost due to neglect and outdated interiors. To see how we brought these features back to life, check out the photos below!

Maximizing a budget of $49,000, our team went to work transforming this home back to its original beauty. First, we took care of the landscaping needs and polished the outside with a fresh coat of paint and a new roof. Then, we replaced the outdated flooring with new vinyl planking and a good, hard scrub. It didn't take long for the fireplace to look brand new and for the bay window to light the room!
Tulsa might not always be the most obvious city for passive real estate investors, but this city located on the foothills of the Ozarks is illuminated by opportunity. Hospitality, tourism, and construction are all massive industries in Tulsa that contribute to the city's economic incline. For passive investors, these assets paired with a diversified population and immense rental demand make it a great choice to invest it.
Related Article: Real Estate Investment Opportunities Expand to Tulsa, Oklahoma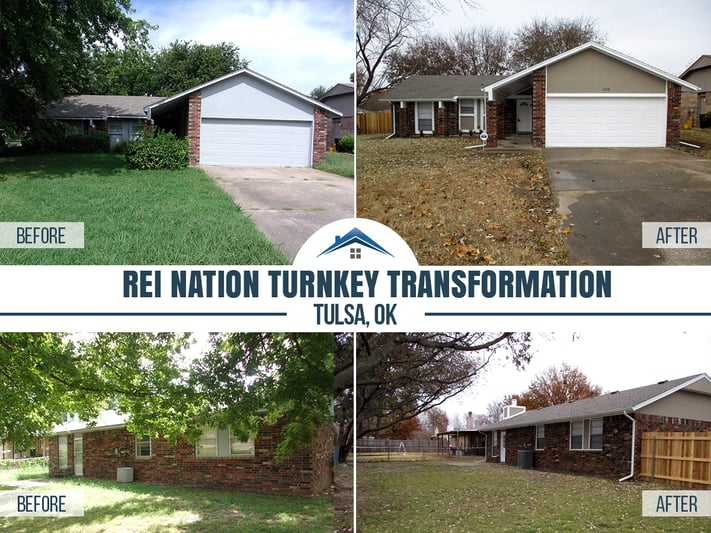 About this Transformation:
The owner of this Turnkey Transformation is located in California; this is their first property that they have invested in and had managed by us. Here is additional info about the home:

- Built in 1975
- 1,293 sq. ft.
- 3 bedrooms, 2 bathrooms
- Lot size of .22 acres
- Installed New AC Unit
- Installed New Furnace
- Installed New Water Heater
- Installed New Roof
- Installed New Blinds Throughout
- Installed New Light Fixtures
- Installed New Dishwasher
- Installed New Hardware on Cabinets
- Installed New Vinyl Plank Flooring Throughout
- Installed New Carpet in Bedrooms
- Replaced all damaged/rotten wood/trim/siding around house
- Painted all walls, trims, doors, closets, ceilings, and cabinets
- HVAC, Electrical and Plumbing inspected and repaired by a Licensed Professional


Let Memphis Invest transform your financial future!