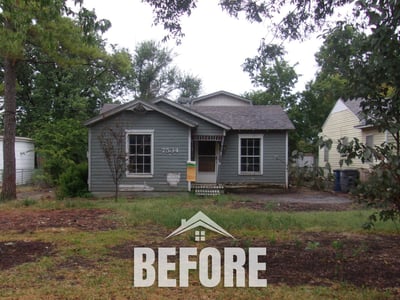 This week's Transformation Tuesday post comes from the Dallas-Ft.Worth metropolitan area! To put it simply, this house was just plain scary: cracked shingles, destroyed paneling, and an unfavorable shade of blue tarnished this small home. Luckily, our expert team of contractors were able to life the curse and turn this place into something purely perfect. Keep scrolling to see the before and after photos!

Maximizing a budget of $82,000, our team renovated this home into rent-ready conditions. On the outside, we built a new fence and refurbished it from the ground up, replacing rotten wood and concluding with a new roof. On the inside, equal care was provided; we fixed the fallen ceilings, laid down fresh new flooring, and installed all the necessities needed to make the kitchen, well, a kitchen. The final result is a beautiful, cozy place to call home for its future residents.
Revitalization has been a steady trend in the city of Little Rock. This makes it a great place for passive investors to mark on their map of potential markets. A creative arts corridor is at the heart of the revitalization, attracting young creatives to fulfill jobs and contribute to enriching the city's culture.
Related Article: The Surge of Small Business in a Big Economy: Top Dallas Startups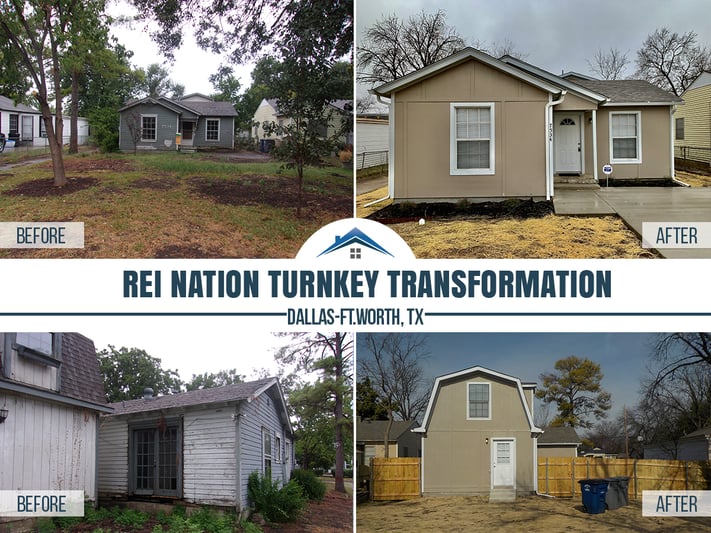 About this Transformation:
The owner of this Turnkey Transformation is located in Maryland; this is their third property that they have invested in and had managed by us. Here is additional info about the home:

- Built in 1951
- 1,441 sq. ft.
- 3 bedrooms, 2 bathrooms
- Installed New AC
- Installed New Furnace
- Installed New Water Heater
- Installed New Roof
- Installed New Fence
- Installed New Blinds Throughout
- Installed New Light Fixtures
- Installed New Dishwasher
- Installed New Countertops
- Installed New Hardware on Cabinets
- Installed New Vinyl Plank Flooring Throughout
- Installed New Carpet in Bedrooms
- Replaced all damaged/rotten wood/trim/siding around house
- Painted all walls, trims, doors, closets, ceilings, and cabinets
- HVAC, Electrical and Plumbing inspected and repaired by a Licensed Professional


Let Memphis Invest transform your financial future!