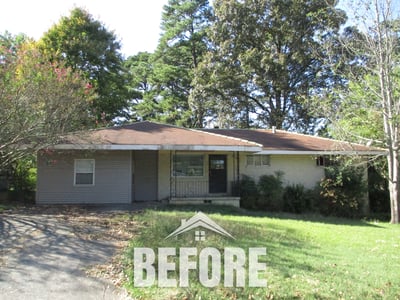 This week's Transformation Tuesday comes from Little Rock, Arkansas! Dust-covered floors, graffitied doors, and wildly painted interiors are just a few of the characteristics that haunted this one-story house. Luckily for us, our expert team of contractors were able to rid this home of its bad omens and transform it into something breathtaking. To see the stunning before and after photos, check out the photos below!

Maximizing a budget of $48,000, our team got to work restoring this home. A fresh coat of paint, rebuilding the cabinets, and ridding the house of its piles of trash made a huge difference. On the outside, we fixed the roof, built a new fence, and took care of the massive amount of tree debris that cluttered the backyard and kept this home from encompassing the inviting atmosphere we knew it could. The finished product is one we couldn't be more proud of.
Revitalization has been a steady trend in the city of Little Rock. This makes it a great place for passive investors to mark on their map of potential markets. A creative arts corridor is at the heart of the revitalization, attracting young creatives to fulfill jobs and contribute to enriching the city's culture.
Related Article: What Does Revitalization in Little Rock, Arkansas Really Look Like?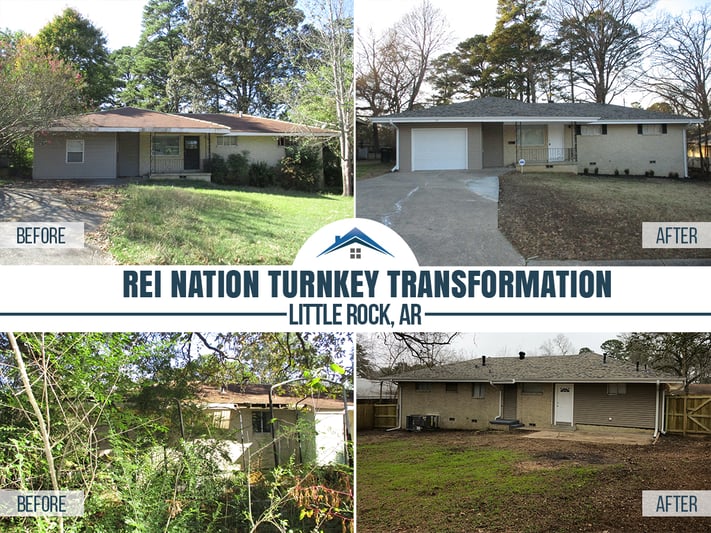 About this Transformation:
The owner of this Turnkey Transformation is located in Nebraska; this is their first property that they have invested in and had managed by us. Here is additional info about the home:

- Built in 1955
- 1,200 sq. ft.
- 3 bedrooms, 1 bathroom
- Lot size of .23 acres
- Installed New AC
- Installed New Furnace
- Installed New Water Heater
- Installed New Roof
- Installed New Fence
- Installed New Blinds Throughout
- Installed New Light Fixtures
- Installed New Dishwasher
- Installed New Countertops
- Installed New Hardware on Cabinets
- Installed New Vinyl Plank Flooring Throughout
- Installed New Carpet in Bedrooms
- Replaced all damaged/rotten wood/trim/siding around house
- Painted all walls, trims, doors, closets, ceilings, and cabinets
- HVAC, Electrical and Plumbing inspected and repaired by a Licensed Professional


Let Memphis Invest transform your financial future!