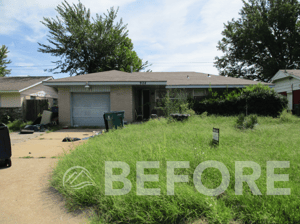 This week's 'Transformation Tuesday' is in Oklahoma City, OK, where we'll see this 50+ year old home get a huge clean up! With an extremely overgrown yard and an unsightly, messy interior, you'll see how our vendors and renovations team really improved this property to make it a wonderful investment opportunity for our clients!

We've been in OKC for a little over a year now, and after purchasing almost 100 homes in the area, we know that this market is solid for turnkey investors. With a sustainable and diverse local economy, real estate, job and population growth, Oklahoma is a great option for buy and hold real estate investors looking to make passive income. This type of balanced, consistent real estate market is essential for maintaining a strong portfolio.

Related Article: Oklahoma City Real Estate: Past, Present & Future Growth

At Memphis Invest, we always recommend having a diverse portfolio, which is why we are always expanding into new markets and making sure to offer the best investing options for our clients. The buyers of this home in particular are buying both a Memphis and an OKC property at the same time, in order to quickly build and diversify their portfolio. They close these first 2 homes this month, and overtime their goal is to own 10 properties in 5 years. They plan to use the passive income from their first two purchases to put towards even more investment homes.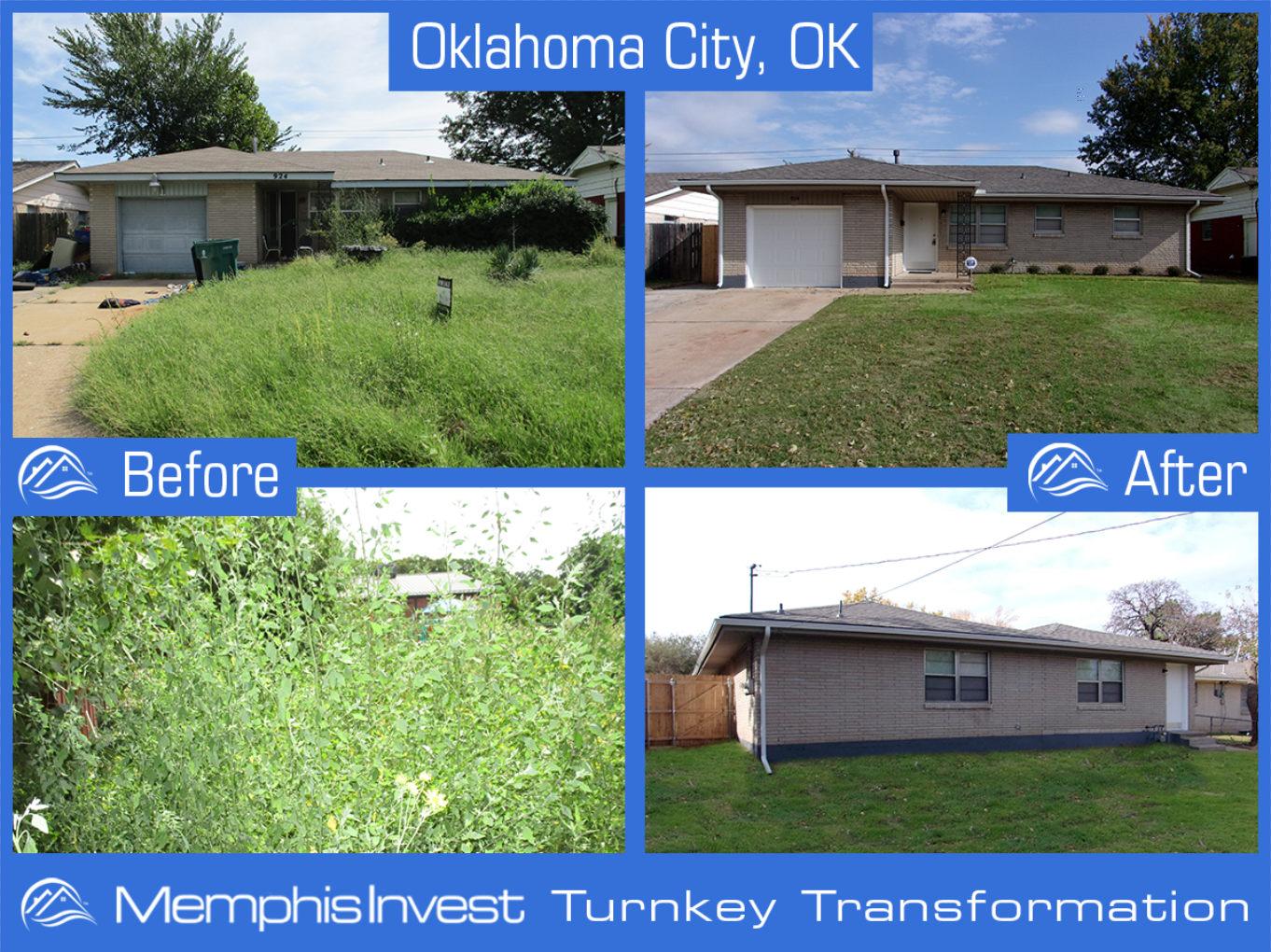 This 90+ day renovation finished up 2 weeks ago, and our landscapers had quite the time cleaning up this yard! Once the lawn was trimmed back and garbage was removed, it was time to focus on the inside of the property, which was not any better! When we purchased this home, it was filled with the previous owners' items. From trash and furniture everywhere to buckets in the bathroom, the interior was nothing to be impressed by. Luckily, with our experienced team members, we were able to quickly and effectively renovate this home on budget and on time.
After a $59,500 renovation budget, we were able to transform this lackluster property into a safer, more desirable home for residents. With all the improvements our team made, this fresh, clean home isn't the eye soar of the neighborhood any longer and will certainly produce the passive income our clients are looking for for years to come.
About this Transformation:
The owner of this Turnkey Transformation is from Brooklyn. This is the investor's first of 2 properties with us, and they found Memphis Invest while searching for passive real estate opportunities online.

This property was renovated for our Memphis Invest client, here's more info about the house:
- 3 bedrooms, 2.5 baths
- 1,492 sq. ft.
- House was Built in 1965
- New AC
- New Furnace
- New Dishwasher
- New Roof
- New Garage Door & Motor
- HVAC, Plumbing and Electrical repairs as recommended by licensed contractors.

Let us know what you think in the comments, we'd love to get your feedback!

Let Memphis Invest transform your financial future!