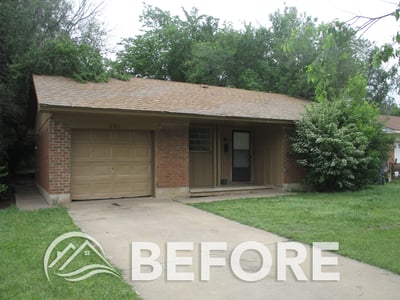 Coming to you from Oklahoma City, OK we have this week's Turnkey Transformation! We'll see how a lot of landscaping and a great rehab team go hand in hand as we bring this property and it's curb appeal up to the Memphis Invest standards. From purchase to completion, this house took 40 days and $43,000 for renovation. Depending on the property, the work required and the teams needed, timelines and budgets can always vary. Of course, there's always unexpected obstacles that arise, such as inclement weather, additional permit requirements, prolonged city inspections - the list can go on and on!
Lucky for us, we're able to handle it all due to our 15 years of experience and highly trained teams in all 7 cities. We've done our research in these markets (Memphis, Dallas, Houston, Little Rock, Oklahoma City, St. Louis, and most recently, Tulsa) and know what to expect and how to get the job done right for our clients.

Related Article: 5 Low Cost Transformations to Boost Your Investment Property's Appeal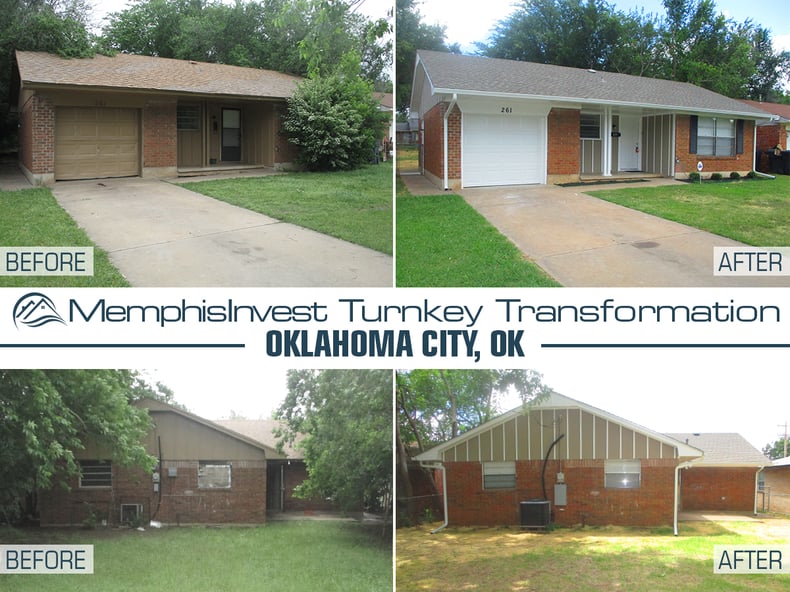 Being a turnkey investment company, most of our clients don't live in the market in which they're investing. Fortunately, turnkey investing is the answer to many investors' needs, since real estate investing in their 'own backyard' might be extremely competitive or expensive, or both! It's not uncommon for our clients to be from large, metro areas where affordable investment properties are hard to come by. That's why Memphis Invest exists - so that real estate investors from around the world can invest in trusted, growing markets that offer affordable real estate for investors, while providing quality rental properties to residents.
About this Transformation:
The owner of this Turnkey Transformation is from Arizona and is new to the Memphis Invest family. They recently sold their first property with us and will be closing in the next month! Here is some additional info. about the home:

- 3 bedrooms, 1.5 baths
- House was Built in 1963
- 1,095 sq. ft.
- Lot size of .16 acres
- Installed New Carpet
- Installed New Water Heater
- Installed New Roof
- Installed New AC Unit
- Installed New Furnace
- Updated Electrical Panel
- Installed New Blinds throughout
- Installed Light Fixtures
- Replaced all damaged/rotten wood/trim/siding around house
- Painted all walls, trims, closets and ceilings
- Foundation repaired by licensed foundation company
- HVAC, electrical and plumbing inspected by a licensed professional


Let Memphis Invest transform your financial future!