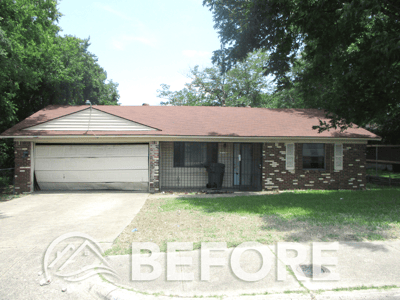 We've got another great renovation for you, coming from Dallas, TX! A lot of work went into this home both on the exterior and interior as you can tell from the photos. Transforming this home on the exterior really boiled down to fixing the garage door and roof as well as making the home more inviting by removing the gate around the porch and removing trees that blocked the home. On the interior, our renovations team updated the flooring, blinds, paint and added other touches in the bathrooms and kitchen to make this home resident friendly.
When looking at turnkey properties and really turnkey markets, we look for cities that are seeing lots of growth and have diversity within it's corporate culture. In Dallas, you get the best of both of these factors. Many younger generation people are flocking to the city because of the constantly growing corporate climate. Dallas is a strong market for investors because the younger population tends to look for mobility rather than homeownership, making the rental population highly competitive among available housing options.
Related Article: Why Real Estate Investors Love Dallas, TX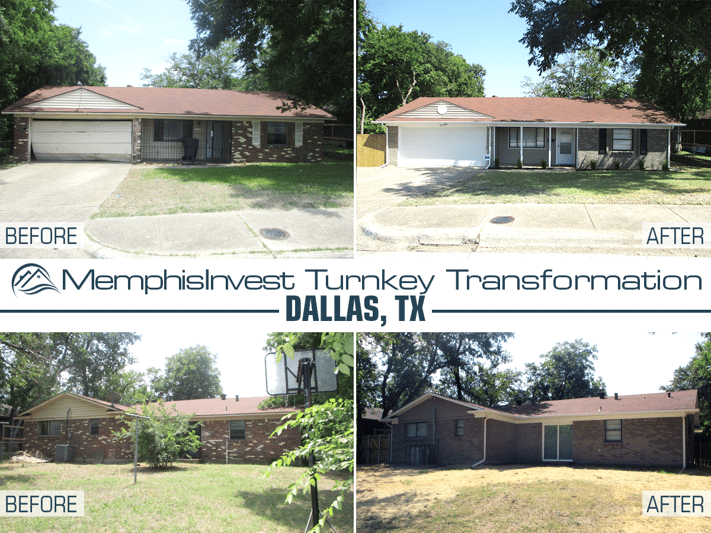 About this Transformation:
The owner of this Turnkey Transformation has closed on three other properties with Memphis Invest so far. Here is some additional info. about the home:

- 3 bedrooms, 2 baths
- House was Built in 1962
- 1,339 sq. ft.
- Lot size of .17 acres
- Repaired Existing Roof
- Installed New AC Unit
- Installed New Furnace
- Repaired All Cracks In Mortar Around House
- Repaired Concrete Around Foundation
- Installed New Carpet and Flooring
- Installed New Blinds Throughout
- Installed New Hardware on Cabinets
- Installed Light Fixtures
- Replaced all damaged/rotten wood/trim/siding around house
- Painted all walls, trims and doors, closets, and ceilings
- HVAC, Electrical and Plumbing inspected by a Licensed Professional


Let Memphis Invest transform your financial future!