Premier Property Management Group Continues To Impress

Premier Property Management of Memphis and PPMG of Texas have both been seeing this same trend their management portfolios since the4th quarter. A rise in rental rates over-all, a rise in demand for our services and a decline in vacancies. Each city have seen increases in lease extensions coupled with fewer monthly move-outs. We cannot say for sure that these trends are company specific or if they are related to the cities themselves as there is very little published data.
What we can say is that an increased focus on staff, training and service to tenants has absolutely paid off. We continue to have the outlier properties that take a little longer to rent for no rhyme nor reason and we continue to turn down un-qualified applicants only to have them complain. However, both scenarios continue to occur on a decreasing scale and happy, satisfied tenants continue to extend leases at an increasing rate.
Over-all, we are thrilled with the job our teams in Memphis and Dallas are doing! Here is a quick breakdown of some key numbers:
Total Properties under Management 3/1/2015:
Memphis - 2,348
Dallas - 476
Houston - 51

Total - 2,875
Total Number of Vacancies including newly renovated and unrented:
Memphis - 94
Dallas - 19
Houston - 5 - 4 new renovations less than 30 days

Total - 113
Vacancy Rate:
Memphis - 4.00%
Dallas - 3.99%
Houston - 10.00%
Total - 3.93%
Number of Rental Lease signings: 274! (That is 274 leased properties in 2 months across the company)
Number of 2-Year leases: 249

Number of properties extending leases: 120
Percentage of expiring leases signing an extension: 73%
Average Rental Rate: $976
Average Deposit: $1050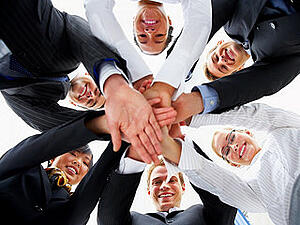 Real quick, I want to give credit where credit is due and that is to the extraordinary efforts of our teams in each city. We have incredible leadership that educates, motivates and holds accountable our team in each city and regardless of the size of the portfolio, everyone is expected to perform. In Dallas and Houston especially where there is so much demand yet also many, many option for renters, to see our numbers so low and properties rent so quickly and at strong rates is a sign of a very, very good team.
So to them we say thank you for a job very well done!
If you know us, our family and this company, then you know the next sentence is - Now, back to work! We take a few moments to share the growth and performance and to congratulate those who are working so hard and then we start working on having zero turnover and lower move-out costs and fewer early terminations.
There are always areas we can improve and this is EXACTLY why our clients hire our company. We are the best - we strive to always be the best - we never quit working at separating our company, team, properties and services from any other companies!
If you are a client, please take a moment this month when you are on the phone with your customer service team member to thank the property management team for their efforts. They are not perfect, but they are certainly upholding the reputation of our company to work towards perfection!
All the best with your investing!
Join us in Memphis on April 24 & 25 for our Annual Celebration!
Get details here....