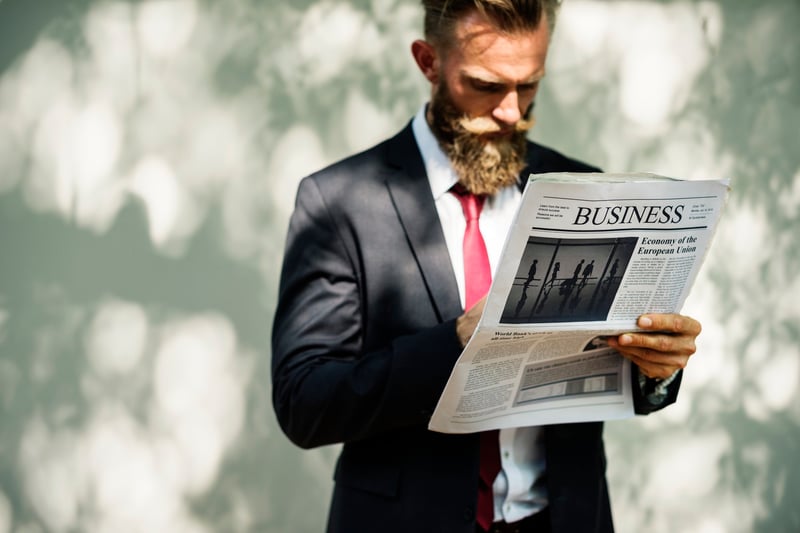 With 2018's first quarter for real estate in the books, many real estate experts are starting to revisit their predictions, examine patterns, and make adjustments to their theories and projections. For real estate investors, it's always valuable to keep abreast of market conditions, particularly for the markets you happen to be invested in.
Here's a quick rundown of what we saw happening in the first quarter for each of markets in the Memphis Invest family.
---
You can pre-order your copy of The Turnkey Revolution, the first book release from Memphis Invest chronicling the best advice on how to safely build a passive portfolio from real investor experiences!
---
First Quarter 2018 Real Estate Market Summary
Memphis Real Estate Market Update
According to Memphis Daily News, Memphis-area real estate is on course for another record-breaking year in sales. The volume of home sales rose from last year's first quarter of $572 million to $612 million this year.
It's a seller's market in Memphis, and competition can be tough as Realtors report receiving multiple offers on properties. The average home sales price across the first quarter was $159,274, versus last year's $152,000. In March alone, we can see the upward trend and comparison. This year, the average home sales price was $164,109 in March compared to last year's $151,524.
Low interest rates, which have remained one of the big draws for buyers in Memphis, are on the rise but still remain historically low at around 4.375.
Home sales and prices are expected to climb as the weather warms up. As with many other markets around the country, Memphis is dealing with an inventory shortage. There were fewer new building permits in this first quarter than last year's despite low inventory, which may contribute to rising prices.
Just the same, foreclosures are trending downward and Memphis, overall, is experiencing a promising outlook for real estate in 2018. Prices are rising modestly, competition is healthy, and there is increasing market interest.
Dallas Real Estate Market Update
Dallas homebuilders rolled up their sleeves and tackled the issues of low inventory in the first quarter of 2018 by ramping up new construction by 6.5% over last year's first quarter. They began building a whopping 8,765 homes in these three months alone in an effort to get ahead of the spring and summer buying rush.
Overall, the Dallas-Ft. Worth housing market was strong in sales over the quarter, with 7,865 new home sales. That's a 4.3% increase. This is largely in part to more evenly-balanced price points. It was the homes priced in the $200,000 to $250,000 range that rose by nearly 20% in sales over last year.
Builders are setting their sights on these more affordable offerings, which is proving a challenge as labor, land, and material costs are on the rise.
Still, there is high competition for homes in the luxury price point of $500,000 and up. Affordability may be a priority in Dallas, but median home sales prices still hit $260,000 in March—up 8% from last year and up 90% from 2009.
Experts expect the market, however, to see some moderation in the future, especially as homebuilders pick up the pace.
Houston Real Estate Market Update
Houston, too, is feeling optimistic in this first quarter. Though last August's Hurricane Harvey made the market challenging to navigate, it hasn't caused much of a bump in the start of the year for the real estate market. Many Houstonians have now received their insurance money and are ready to get back into the housing market, while there are also investors looking for deals in areas affected by the hurricane.
Total home sales in the quarter were up 2.8% from last year—impressive considering not only the hurricane's toll on the city, but that last year marked the best recorded year for home sales in Houston.
The median home sales price saw a bump too: rising 2.4% to $233,500.
As with Dallas, Realtors are reporting multiple offers on properties and some competition, but also a more evenly balanced market than the out-of-control market of 2014.
Little Rock Real Estate Market Update
According to Redfin, Little Rock is already seeing a pattern of activity similar to many of the other markets here: a bump in their median sales prices and a squeeze in inventory. In fact, in March of this year compared to March of last year, the median sales price rose 11.4% to $166,000 while inventory shrunk by 5.6%.
Competition is less of an issue in Little Rock, however, as one offer per property is more typical.
Oklahoma City Real Estate Market Update
At the beginning of the year, the cost of a building permit in Oklahoma City went up. As a result, many builders rushed to get a record number of building permits last December, while they lagged in the first quarter of the year.
The market overall kept relatively even: while pending sales were high, inventory was low, and it all ending up keeping the market steady from the previous year's first quarter. There was a slight uptick in the median sales price: a rise of 1.9% to $165,000.
In general, experts feel optimistic in this strong buyer's market. They expect building activity to pick back up in the next several months and for sales to only increase in the more popular buying months. Already, traffic has been strong.
Despite their differences, the word to describe all these markets is promise. They each carry a wealth of opportunities for investors—don't miss out!
We've carefully selected each of these 5 cities because of their investing potential, stable economies and growing populations. Memphis Invest has done the research, let us guide you to success on your investing journey!