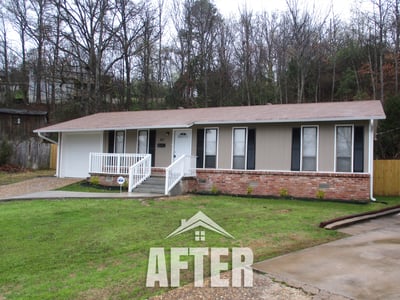 This week's Transformation Tuesday comes from Little Rock, Arkansas! This single story property was overrun by nature; overgrown weeds climbed up the windows and along the foundation. Inside, the house was equally abandoned. Keep reading to see how our expert team of contractors transformed this weed-covered property into a welcoming home.
Maximizing a budget of $55,500, our team began by landscaping the outside. After taking care of the green overgrowth, we built a new fence and applied a fresh coat of paint, restoring the property's original beauty. Next, we repaired flaws in the foundation and laid down new vinyl plank flooring and carpet. After applying the last of the finishing touches, the house is the perfect property for a single-family residence.
Related Article: 3 Key Rental Property Criteria for Your Buy-and-Hold Portfolio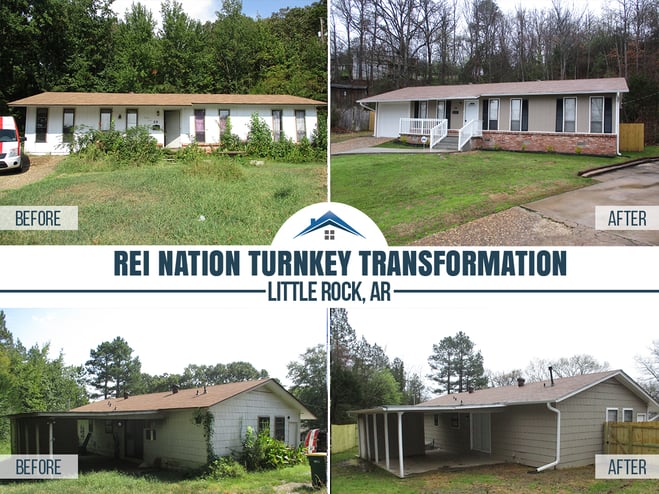 About this Transformation:
The owner of this Turnkey Transformation is located in California. This is their 20th property that they have invested in and had managed by us. Here is additional info about the home:

- Built in 1970
- 1,248 sq. ft.
- 3 bedrooms, 1.5 bathrooms
- Lot size of .28 acres
- Installed New Fence
- Installed New AC
- Installed New Furnace
- Installed New Water Heater
- Installed New Countertops
- Installed New Dishwasher
- Installed New Blinds Throughout
- Installed New Light Fixtures
- Installed New Carpet
- Installed New Vinyl Plank Flooring
- Replaced all damaged/rotten wood/trim/siding around house
- Painted all walls, trims, doors, closets, ceilings, and cabinets
- HVAC, Electrical and Plumbing inspected and repaired by a Licensed Professional


Let REI Nation transform your financial future!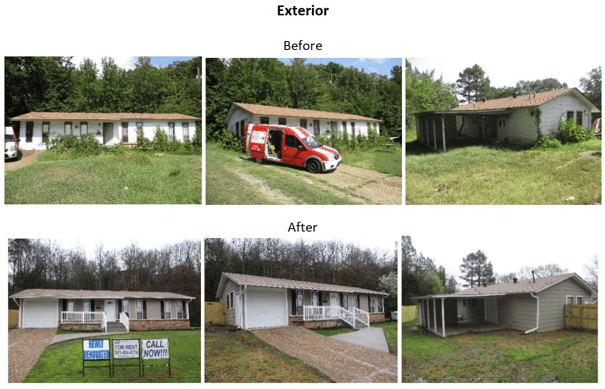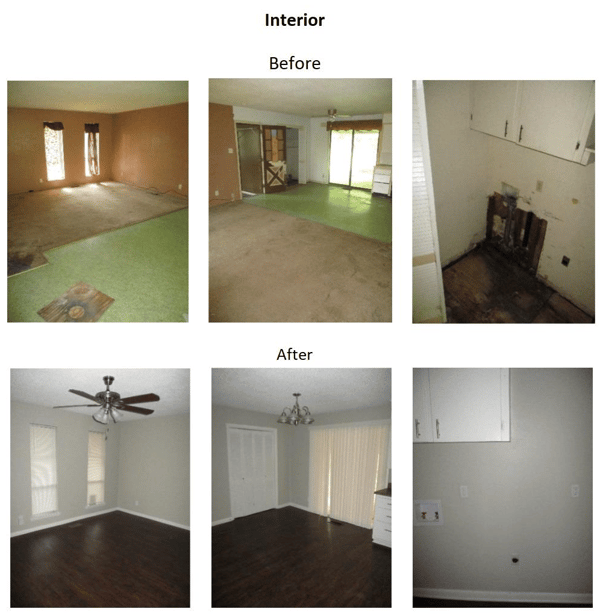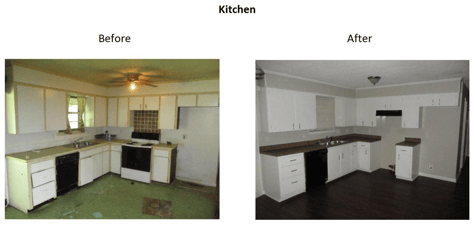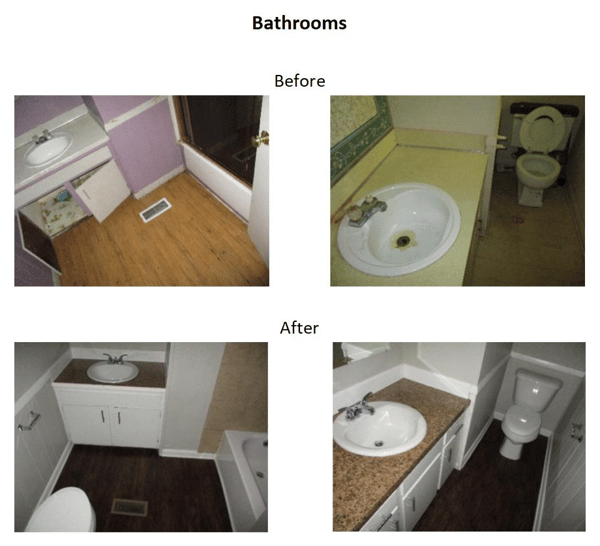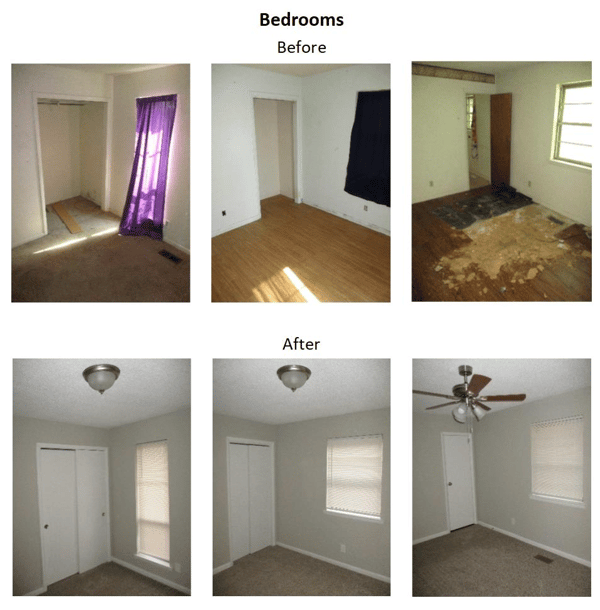 At REI Nation, we ensure resident retention and longevity by providing quality work across all touch points. We listen to our residents' wants and needs and add the valued touches they're looking for, such as carpet in bedrooms. By prioritizing the happiness of our residents, we are able to provide long-term success to our investors.