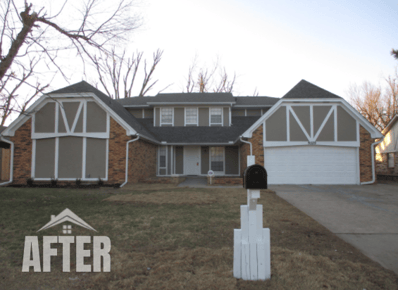 This week's Transformation Tuesday comes from Oklahoma City, Oklahoma!
Walking through the original state of the house was a trip down memory lane. The interior was decked in decades-old details, and the tudor-style exterior was hidden behind overgrown landscaping and monochrome siding. Thanks to our hard-working renovation team, this blast from the past is now a real beauty. Scroll down for more pictures!
With a budget of $67,000, our renovations began with reinforcing the foundation as well as replacing much of the exterior siding. Inside, the dark features of the kitchen, bathrooms, and living areas were given a new, more neutral paint job. Now the house feels clean and bright, and the new residents can enjoy the large floor plan and all of the beautiful built-in features of their new rental property!
The owner of this Turnkey Transformation belongs to the WOW Group, with eight properties managed by Premier Property Management Group!
Don't sleep on Oklahoma! Places like Oklahoma City remain a favorite for locals and relocators alike, a prime destination for affordability and potential for growth. REI Nation expanded into Oklahoma City in 2017, and it remains an accessible, "recession-proof" market for our investors.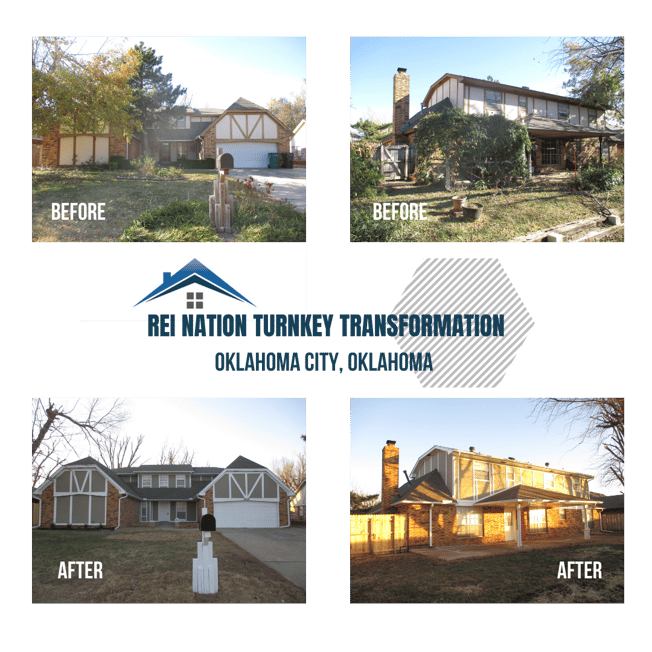 About this Transformation:
Built in 1978

2,941 sq. ft.

4 Bedrooms, 3.5 Bathrooms

Installed:




New Vinyl Plank Flooring

New Light Fixtures

New Blinds throughout

New Dishwasher

New AC

New Furnace
Inside: Painted all Walls, Trims, Doors, Closets, Ceilings, and Cabinets

Outside: Replaced All Damaged and Rotten Wood, Trim, and Siding around the House

Foundation Repair, HVAC, Electrical and Plumbing Work Performed by a Licensed

Professional




Let REI Nation transform your financial future!