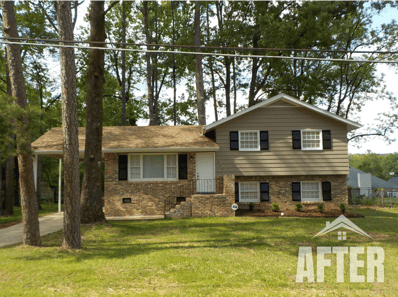 This week's Transformation Tuesday is from Birmingham, Alabama!
Red shutters were doing no favors for this brick split-level. The original exterior was loud in some places and worn out in others, with a dilapidated back porch in serious trouble! Inside, the opposite problem was true. Fewer problems, and plain features in need of simple highlights. Just wait til you see the after pictures!
Using a renovation budget of $41,000, our team of renovators and local contractors went to work to transform this Birmingham residence. The deck's foundation was safely stabilized, and the cluttered landscaping was cleaned up, revealing a large, usable yard. Inside, boring, beige features were brightened up and given contrasting countertops and floors. Now, this single-family home is bright, open, and ready to welcome new residents!
This beauty is about to come on the market shortly! Contact us to learn more about our inventory and the services we provide through Premier Property Management Group!
Birmingham is one of three Alabama markets that REI Nation has recently added to its roster. Its history of rich resources and steady economic growth makes it a great place to invest. Come and see what Birmingham can do for your portfolio - give us a call today!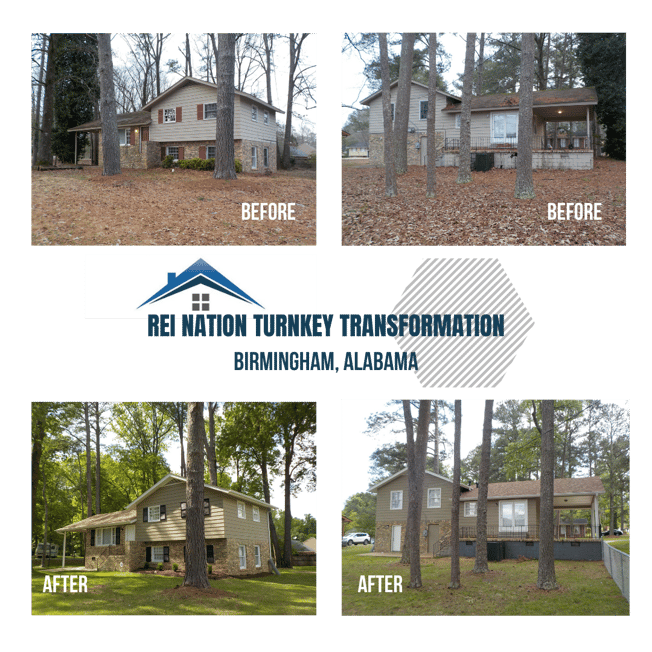 About this Transformation:
Built in 1964

1,346 sq. ft.

5 Bedrooms, 2 Bathrooms

Installed:

New Roof

New Front Door

New Vinyl Flooring

New Light Fixtures

New Blinds throughout

New AC

New Water Heater

New

Furnace
Inside: Painted All Walls, Trims, Doors, Closets, Ceilings, and Cabinets

Outside: Updated Decking, Fencing, and Landscaping around the House

HVAC, Electrical and Plumbing Upgraded by a Licensed

Professional




Let REI Nation transform your financial future!