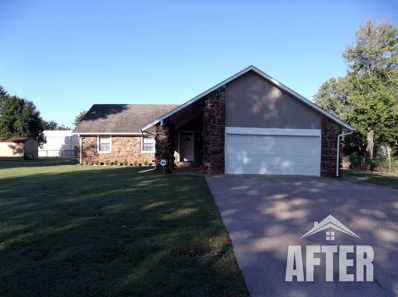 This week's Transformation Tuesday is from Tulsa, Oklahoma.
This stylish but unfinished single family property was a great investment choice. The stone character on the exterior only tells part of the story. Inside, a non-functional stone fireplace stood in the would-be kitchen, and the beams and fireplace in the grand living room assaulted the eye with muddy earth tones. It took adding a little bit of practical renovating to add the "chic" to this rustic Tulsa residence.
Our team of renovators and local contractors used a budget of $52,000 to complete this renovation. The front and back yards were tidied up, as was the siding of the house. Inside, the floor plan was finished and insulated, including the kitchen, bathrooms, and garage. Now, with a more neutral color palette installed, the grand, cabin-like features stand out without being overbearing. This property's residents can enjoy the spacious living spaces, vaulted ceiling, and new amenities!
This property is the first REI Nation purchase for its owner, and is managed by Premier Property Management Group!
We know Tulsa as the "Rising Star of the Midwest," not only for its attractive features, but also for its rental demand that we've seen climb year-over-year. There's a lot to learn from the history of this city and its real estate market, but we've done our due diligence—are you ready to do yours? Give us a call today to see what Tulsa can do for your portfolio!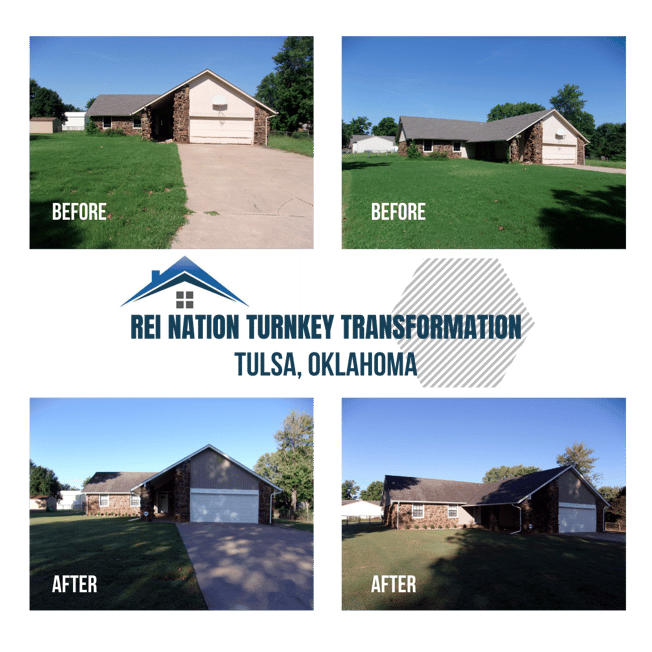 About this Transformation:
Built in 1977

1,680 sq. ft.

3 Bedrooms, 2 Bathrooms

Installed:

New Roof

New Doors

New Vinyl Flooring

New Light Fixtures

New Blinds throughout

New AC

New Water Heater

New

Furnace
Inside: Painted All Walls, Trims, Doors, Closets, Ceilings, and Cabinets

Outside: Updated Siding and Landscaping around the House

HVAC, Electrical and Plumbing Upgraded by a Licensed

Professional




Let REI Nation transform your financial future!