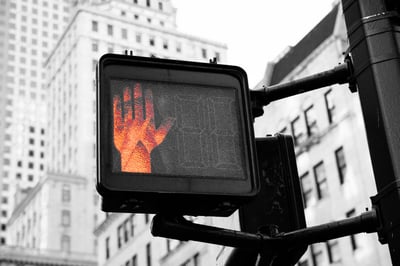 It's been a strange year for real estate. That much is evident, given how many of us expected tough times as the pandemic began to take a true toll on the nation in the Spring. We watched the market sharply contract as homes were pulled from the market and activity came to a standstill.
In the months since, however, we've witnessed an enormous and unexpected surge in the real estate market across the nation. Whether fueled by low-interest rates, pent up demand, or a combination of both, the real estate market has been abuzz with activity. With tight supply across the board, demand reigns, prices push upwards, and homebuyers find themselves throwing elbows to get their dream properties.
Of course, that's just on the home buying scene.
Real estate investors have faced challenges of their own:
Nonpayment and broken leases in face of economic challenges for residents
Urgently shifting property preferences towards single-family homes
Shift in desirable markets towards more suburban and rural areas
Impact on commercial and vacation properties
...Just to name a few! It's been a strange and uncertain time for us all. We know we've been grateful for the systems that we long-established to keep the lines of communication free and clear for our investors and residents. This has allowed REI Nation teams to tackle issues head-on, ensuring that, despite the economic challenges, we collect 98 percent of our rental payments and are still on-target for property acquisitions.
Even through the success of the real estate market despite circumstances, alongside our own experience tackling new challenges and growing through the pandemic, many investors and homeowners are left wondering: is the other shoe about to drop?
And if it does, what will it look like?
3 Factors Contributing to Another Market Shift
Should we face a negative shift in the market in the upcoming months, it's going to be caused by one or several of the following factors:
Expiring Eviction Protection Provisions
As part of the legislation passed earlier in the year to help mitigate the financial and economic hardship brought on by COVID-19, a provision was passed to ban residential evictions for nonpayment. This ban was extended to last through the end of 2020. While this is not a problem many of our residents have faced in the past several months, it may impact other investors and residents — particularly those in lower-income housing.
Though states and local legislation may extend the length and type of protections for rental residents, the federal provision does expire come 2021. With that in mind, we're likely to become much more aware of just how many people are struggling to make ends meet. Evictions for nonpayment are likely to begin as soon as they're able to, unfortunately. We will become much more aware of the economic problems facing Americans once protections expire.
At-Large Economic Hardships
On the whole, we know that the U.S. economy has suffered this year. Though the unemployment rate has been on a steady downward slope since the beginning of the pandemic, it reached an all-time high in April at a stunning 14.7 percent. Even during the Great Recession, the highest unemployment rate we saw was 10 percent. While the rate has been dropping, it still sits at 7.9 percent as of September 2020 — more than double the rate at the same time last year.
Due to economic hardships, it's expected that the busyness of the real estate market will quickly turn into a foreclosure problem in the coming months, especially if we forgo further federal relief. These foreclosures are most likely to impact lower-income homeowners.
Changing Interest Rates
While homebuyers have enjoyed the benefit of record-low interest rates this year, the tune may change come 2021. Despite higher lending standards and restrictions, banks are unlikely to continue to lend at a 2 percent rate — especially if we begin to see more defaulting on mortgages and subsequent foreclosures. Low interest rates have been a significant incentive for market activity this year, and a change will certainly slow down market activity — especially as Americans on the whole face financial woes.
What Investors Should Do to Prepare
With all of that said — what should investors do?
There are a few key steps we can all take:
Wisely manage our income to prepare for tougher times
Practice due diligence when looking for properties, markets, and partnerships
Rely on a world-class turnkey investment company and their management (hint hint!)
Re-evaluate short and long-term goals and timelines
In all honesty, a shift in the market doesn't necessarily spell doom. It rarely does, even in the case of the Great Recession. Savvy investors will always find a way to thrive while market conditions change. After all, passive investors are in this for the long-haul — we see and experience the market at every stage of its cycle.
It doesn't stop us from growing our wealth.
The real key is to choose the right partner — REI Nation. With our attention to detail, over 15 years of industry experience, and dedication to serving our investors, residents, and vendors with excellence, it's tough to take a wrong turn.
Don't let possible market conditions scare you away from your best financial future. There is always opportunity to build a great real estate investment portfolio.
Join thousands of successful REI Nation investors today!