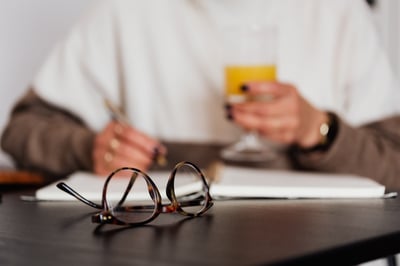 Due diligence is a simple concept to understand but challenging to execute. It's anticipating and mitigating risk, gathering accurate facts and data for informed decision-making, and doing your best to ensure you're building your wealth and managing risk exposure.
Easy, right?
Due diligence is the cornerstone of success for real estate investors. We've compiled this checklist for passive investors so you stay on the right track with ongoing due diligence and risk mitigation. This isn't a comprehensive checklist but it gives investors a place to start. You may need more or fewer steps depending on your investment strategy.
Due Diligence Checklist: Buying a Property
✔️
Get to Know the Area
Where you buy can make or break your portfolio. Investors must assess their market (broadly) and neighborhoods (specifically) to get a feel for things. In particular, investors must investigate historical and projected property values, ongoing development efforts, pockets of market demand, and areas with steady population growth.
✔️
Conduct Thorough Property Inspections
Never, ever waive a property inspection. Most lenders won't allow you to, but if you're buying a property in all cash, you have the opportunity. Property inspections allow you to see and assess problems with the property. The inspector will also give you repair and replacement estimates. Remember, though, a typical property inspection only catches so much. There may be hidden issues beyond the scope of the inspection report.
✔️
Run the Numbers
Investing in real estate is a numbers game. There are several calculations to consider: price-to-income ratio, price-to-rent ratio, return on investment (ROI), net operating income (NOI), cash-on-cash return, etc. Different calculations will be valuable based on your investment goals. You will also want a proper appraisal and, if possible, get a long-term appreciation projection.
✔️
Choose the Right Lender
You want a lender used to working with investors. Some will be wary, so you want a lender who understands and trusts the process. If you're working with a turnkey company, they likely have a list of preferred lenders.
✔️
Secure Adequate Insurance Company
Once you own your new asset, you must protect it. Work on getting quotes for different levels of coverage. Your new property may come with greater or lesser risks depending on the region, such as flood or natural disaster risks. As an owner, you'll also want coverage for potential resident injuries.
OR...
✔️
Utilize a Turnkey Investment Coverage
Your due diligence checklist as a buyer is greatly condensed if you utilize a turnkey company. They do most of these steps for you!
Due Diligence: Choosing a Partner or Vendor
✔️
Investigate Testimonials
What are your colleagues and fellow investors saying about this company? Listen to their experiences, particularly the negative. Ask around. Get a feel for their reputation and why it is what it is.
✔️
Ask to See the Numbers
Reputable companies want you to see their numbers. They're proud of them. Ask to see year-end reports or other company data demonstrating their success and trustworthiness.
✔️
Get an Understanding of Their Operations
How does this company operate? What are their policies and procedures? Are they ethical? Cutting-edge? Understanding how the company works helps you know what is and isn't normal or possible.
✔️
Ask Tough Questions
Don't invest in something if you don't understand it on at least a cursory level. You want to know enough to ask compelling questions. If you can speak the language of the industry, you're less likely to get duped by bad actors.
✔️
Get the Deal in Writing
A handshake is all well and good, but it isn't enough. When you enter an agreement, get it all in writing. You want your contract to be detailed and well-thought-out. Get your lawyer to review it for you to ensure it's something you'd want to sign.
Due Diligence: Refining Your Portfolio
✔️
Prioritize Diversification
If you want to decrease your risk exposure, diversify your portfolio. This should be at the very top of your priority list! It's not just about buying multiple properties but numerous properties across various investment markets.
✔️
Examine Performance Trends
Remember those numbers we talked about earlier? They're no longer hypothetical. Run those calculations and compare them to your minimum accepted performance metrics. It will help you see problem patterns and properties you may need to offload and replace.
✔️
Consult Your Portfolio Advisor
A portfolio advisor ensures your portfolio best reflects your overall wealth-building goals. Utilize them. They know you and what you're after. Their insight helps you build a portfolio that works for you, not against you.
✔️
Take Decisive Action
Finally, take action. It's easy to have all the data and numbers but harder to take action. Investors, however, must be bold, sure, and decisive. The numbers don't lie – do what is necessary to protect your present and future wealth.
The key to success as a passive investor? Rely on the right team.