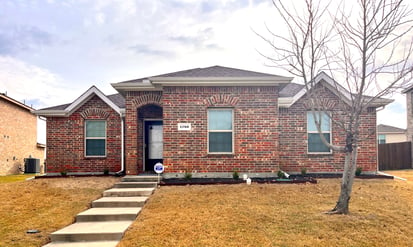 Despite the ups and downs of the real estate market over the past few quarters, the single-family rental market has been on fire. Even though the tide of the market seems to be shifting in favor of buyers again, a robust seller's market, oppressive asking prices, and tight inventory have left many looking to rent not just for the present, but for the long term.
Current trends may make an investor think, at first glance, that the rental market party is over. Far from it – let's break it down!
The State of the U.S. Rental Market
Redfin data shows that the year-over-year change in the median rent price in the United States is growing less drastic. The rates topped out at a YOY increase of 17.5% in early 2022. This January, it was just 2.4%.
What's important to keep in mind here, though, is that rent growth is still growth. For the majority of markets, we're not looking at a decline in rent prices. And even if we were, that wouldn't necessarily be the end of the world.
Calming price growth gives rental households a chance to breathe
As real estate investors, it's easy to look solely at the numbers. Bigger rent hikes mean more profit. Right? Numbers have context and, in this case, very real people behind them. It's no secret that both the housing and the rental market are increasingly unaffordable for American households. Not only does this impact the economy, but as an investor, it impacts resident turnover. Financial straights mean that residents are more likely to be on the hunt for better-paying jobs and more affordable housing.
You don't want your SFR to be a temporary housing solution, but a semi-permanent home. With price hikes calming, renter households will be more likely to renew their leases and feel less restless about their housing situation.
Slowed price growth indicates inventory is on the rise
We've needed an inventory increase for a while, not just in the rental sector but in the real estate market in its entirety. Low inventory has been a problem for well over a decade at this point. It has fueled the biggest price increases we've seen and made the market less responsive to correction efforts.
If rent growth is slowing, it means that there's less demand. This says that there's more inventory for people to buy and more rental options. While there's certainly a trade-off there for the investor, it should let us know that there will be more opportunities on the horizon.
Increasing inventory, rentals or otherwise, is good news for anyone looking to acquire real estate.
The market needs to come back under control
We can't say that the pandemic real estate market wasn't exciting. Excitement, however, isn't really what we're looking for in our real estate. What passive investors want and need is stability. Consistency. We'd rather be the tortoise than the hare, persevering through the race rather than burning out too soon.
The market as we knew it was threatening to burn out at the pace it was going. While some advantages of a white-hot real estate market will be missed, we can't help but feel relieved to see a bit more stability.
What Makes Now a Great Time to Hold Real Estate?
Though we're moving back towards a buyer's market, you may still have some reservations about buying real estate right now. Prices in many areas continue to be stubbornly high, while interest rates provide no incentive to grin and bear it.
But now is still an incredible time for buy-and-hold investors. If you already own properties, you're in a good spot: rentals, especially SFRs, are in high demand. There's ample opportunity to earn passive income. Increasing inventory means more options and fewer bidding wars. Prices are growing more reasonable.
It's easier than ever to buy, own, and manage rental properties. There are challenges to navigate in this market (and in any market!), but don't let them stop you. We're not depending on the real estate market as it is now, but for what we know it will be – constantly growing!
Maximize your wealth right now: you won't regret it.
REI Nation has twenty years of experience in the real estate industry.
Ask us what we've learned in that time.