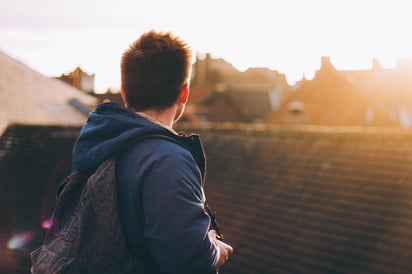 Turnkey real estate. Some people hear that word and get excited! Others...skeptical. Truth be told, the concept of turnkey real estate is a little divisive. Many people have had wonderful experiences with great turnkey investment companies, while others still aren't sure what to make of the whole concept.
Trust your investments to a bunch of strangers? How could you possibly do that? And in a whole other market that you aren't even near? What if something goes wrong?
Here's the thing: turnkey real estate investment, like any other kind of investment, is going to have people who love it and people who hate it. It's not for everyone. It has it's pros and cons.
We like to be honest about those things. Because it is challenging, and no investor needs to go into it thinking it's going to be perfect.
So here it is: the best and worst of investing in turnkey real estate!
The 3 Best Things About Turnkey Real Estate
1. Market Accessibility
For many investors, getting into a new market is one of the biggest challenges they face. Learning new markets is difficult. Finding new contacts, acquiring new properties, learning new laws and neighborhoods: it's all daunting. One of the biggest advantages to partnering up with a turnkey real estate investment company is that they have that market access.
Memphis Invest, for example, works in Memphis, Dallas, and Houston. We have investors from all over who want in on those great markets, and they can, no matter where they're from—because we give them the access to those markets. We have the contacts, the leads, and the properties ready to go.
And the heavy lifting is already done!
2. Truly Passive Income
For real estate investors who already have full time jobs, or just don't have the time to dedicate a ton of time each week to the details of real estate investment, turnkey investing really is ideal. It's as passive as you can get! Your turnkey investment company takes care of the day-to-day details for you. It's even better when they have their own in-house property management team.
With regular updates to know things are on track, you can rest easy knowing your investments are in good hands and going smoothly—without having to worry or dedicate your precious time and energy into the details.
3. Expertise to Lean On
Real estate investment done right has a steep learning curve. Starting can be tough, especially when a major mistake can end your career prematurely! A turnkey real estate company can help new investors navigate this new frontier. They usually have decades of experience in all areas of the real estate business for investors to lean upon and utilize, lowering their risk dramatically when they're just starting out.
Even for not-so-new investors, it's helpful for expanding into remote markets and uncharted territory. Two heads are definitely better than one, especially when your partner has been around the block!
The 4 Challenges About Turnkey Real Estate
1. The Very Word "Turnkey" Itself
To be very clear, the word Turnkey has no meaning anymore in the passive real estate space. It has been cannibalized by companies that see it as a great marketing term, but don't want to actually offer the services. It has become nothing more than a marketing term!
Passive real estate investors have to be very careful right now when buying passive properties and DO NOT purchase the word Turnkey. Due Diligence is always very important, but more-so right now. Much more goes into the success of an investors' portfolio than simply hearing the words turnkey come out of a companies' mouth. How they go about providing service is important. Their commitment to building their team, investing in infrastructure, technology and systems and a willingness to provide customer outreach are some of the MOST important factors that make an investment truly turnkey.
If they are not investing in their company, then they are not a true Turnkey company and you will have trouble investing in your future with them!
2. Lack of "Hands On" Moments
Some real estate investors just enjoy being hands on. They like the ownership aspect of investing. They enjoy being involved, the DIYs, the fixing, the choosing, the transforming. They like to really get in there. If that's you, turnkey investing will probably be a frustration. Turnkey is all about walking in, buying the property, and getting from acquisition to cash flow as quickly as possible—and then the owner gets to be pretty hands off. Sometimes, that feeling of a lack of control can be tough.
3. The Premium
Turnkey real estate can be more expensive for owners than if they were going at it alone. That's because you are paying for premium services and the convenience of having the heavy lifting done for you. For many investors, it's totally and completely worth the price of admission. For others, it's not. We would argue that premium services—property management, renovations, and doing everything right from the outset—are always going to be worth the investment. At the same time, it is a barrier to entry for some investors.
4. Distance
Many real estate investors who choose turnkey investment are investing outside of their local markets. While not a requirement for investing in turnkey real estate, it's very common. Some real estate investors hesitate to invest out-of-state or beyond their local markets—they fear being too far in case of an emergency, or dealing with different laws and market conditions, or having to build up new resources and contacts. The distance, for some, is too risky.
While turnkey companies greatly mitigate the issues that come with distance, they don't always eliminate them. An investor that wants to visitor their properties has to deal with travel costs, and getting there in an emergency can be a hassle.
Any type of investment is going to come with pros and cons. For us, the pros of turnkey real estate far outweigh the cons!