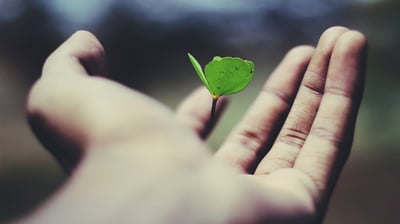 For passive real estate investors, growing your portfolio is the single biggest determining factor in your long-term investment success. While one or two investment properties is a respectable start along the road to your financial freedom, you must be prepared to build a substantial investment portfolio to create both the passive income you desire and a wealth of assets. These assets appreciate over time, creating the substantial wealth that you can pass on to future generations.
However, saying investors need to grow their portfolios and offering the practical steps in how to do so tend to be two different things. The passive real estate investor—that is, the one working with a turnkey investment company such as ourselves—has a distinct advantage in this regard.
For the turnkey real estate investor, taking these steps ensures that you are on the path to a wealthy investment portfolio and financial independence.
4 Steps that Lead to a Healthy & Growing Real Estate Portfolio
Set your intentions straight.
First and foremost, an investor with intentions to succeed in this business has to have focus. Your intent must be on growth and success. If you are an investor who is content to hold one property or two properties and never diversify or grow, then you won't see it happen. Opportunities must be sought and taken— they rarely come to us on a silver platter. Even for passive real estate investors, a proactive mindset is needed if we hope to craft a worthwhile portfolio.
We will tell investors upfront if we believe their desires and ambitions for their investments line up with our investment model or not. If their picture of success doesn't involve growth, it usually doesn't line up!
Related Article: 6 Tips on How to Grow Your Real Estate Portfolio
If you want a portfolio that is healthy—generating cash flow, growing, and building wealth—you have to have a mindset that drives and encourages growth.
Review and understand your data.
Our investors receive a lot of data on their properties. We ourselves keep track of just about every performance metric imaginable. Our advisors then report to our investors with everything they need to know about the state of their investments: offering not only data but counsel. For the real estate investor, success often depends on interpreting and using this data effectively.
It can tell you which investments are working in your favor, which markets are most beneficial to you, and where and when you should diversify. Beyond that, data can help you plan and strategize financially so that you are fiscally prepared for further property acquisitions.
Use this data from your turnkey provider to your advantage. Review it and review it carefully.
Trust your turnkey partner.
One of the crucial aspects of investor success, particularly for turnkey investors, is a trust in your partners and advisors. We notice that it is our investors who have built a strong relationship with us—built on trust and the results we deliver—are the ones that experience the most growth and success.
This is because they are active and engaged in the investing process. They value communication and transparency but also trust their turnkey partner, Memphis Invest, with their money and investments. They understand that their partner has the experience to help make the best decisions to grow their portfolio, and they listen. Part of growth is identifying and trusting the right partners.
Just do it.
Lastly: just do it! Just grow your portfolio. So much of growing in real estate investment is a mindset. It's how you relate to your partners, how you analyze the metrics, or even how you approach the whole investing career from the get-go. However, when it comes down to it, thinking about things only gets you so far. You can have the right attitude, but if it lacks the right actions, it doesn't amount to much.
So just do it. Run the numbers. If they're right, buy another investment property. When the numbers are right, do it again. Talk to you turnkey provider about real goals with a real timeline in mind. Don't let it be the best intention that never comes to fruition. Instead, translate your ambitions into action.
Make your best financial future happen today. Your one-to-one call with your advisor is waiting.