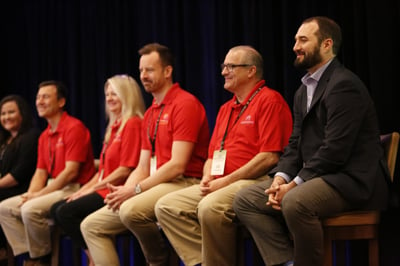 Just like an athlete trains their whole body to complete a successful marathon, companies hone their performance across multiple disciplines to achieve long-term success.
When we examine what makes a company successful over a long period of time, we rarely find a singular factor responsible for that sustained success. It rarely falls to only the quality of products and services, only to the leadership, or solely to the structures in place to create long-term success.
When it comes to achieving this legacy of business success and quality, so many factors are invaluable. They must not only converge but sustain throughout the whole of a company's lifecycle.
For Memphis Invest, sustaining our performance for the long-term has been a critical part of our business model not only for ourselves but for our clients and investors who trust us with their portfolios and investment properties. Our track record speaks for itself, but we do feel there is immense value in exploring the statistics of our success side-by-side with some of the key strategies and philosophies that make Memphis Invest the first choice among turnkey investors across the nation and all over the world.
We believe that part of what makes our business so successful is a willingness to be open and honest with our investors. With integrity at the forefront, we leverage real data and numbers to develop our strategies, streamline systems, and grow in our skill and experience with every turn.
What Makes the Memphis Invest Model Tick?
What the Memphis Invest Track Record Really Says
Before we dive into the qualities that make a successful company, it's important for us to validate our status as a successful company. When we look at our 16 years in the real estate investment business, we see a history of growth. While there have been ups-and-downs in some areas, there is undeniably a steady scaling of our operation in just about every regard: from the number of investors and markets we serve to some $12 million paid to our investors annually. This is an increase of over $4.5 million in passive income for investors in just three years.
But what does the rest of our data say?
Consistent Year-Over-Year Growth
There are a few areas worth discussing when we examine the growth of Memphis Invest over the past several years. Our attention to detail doesn't begin and end with customer service—we are meticulous in identifying areas of growth as a whole.
Perhaps the most significant area of growth has been in our markets. While originally Memphis Invest was only based in a single market (Memphis, Tennessee) our company has steadily diversified over the years to include a total of seven investment markets. Memphis is by far the oldest and most robust of our markets with a total of 3,566 properties purchased as of the first quarter of 2019. Dallas is just behind as 1,298. Houston comes in third with 218 properties, followed by Little Rock, Oklahoma City, St. Louis, and Tulsa. With a total of 5,135 investment properties managed valued at an estimated $642 million, we're honored to meticulously manage our client portfolios.
This market expansion is methodical above all. Portfolio diversity is key to success, but Memphis Invest is also very intentional about which markets we target to offer new investment opportunities in. Our growth over the past several years has been calculated based on thorough market research, which has lead to this $4.5 million growth in passive income payouts over three years.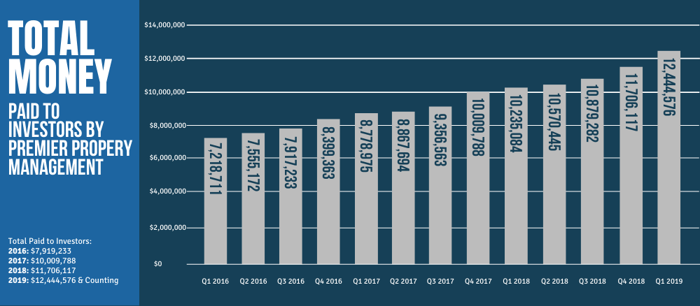 Not only that, but we have seen lease renewals steadily increase while property vacancies have dropped during that same time span between 2016 and 2019. In 2018 alone, 1,511 move-outs were prevented. 60 percent of those leases renewed were renewed for two additional years. That adds up to some $3.5 million dollars in our investors' pockets that would not have been there otherwise.
Last year, we saw the lowest number of move-outs since 2015 despite managing more properties than ever. Two out of three clients experienced no move-outs in their portfolio.
We Act on Reliable Data
What exactly does all of this data mean, though? First and foremost, it demonstrates that Memphis Invest is growing. This is something we can see in just a few years sampled: barely a third of our 16 years in business.
More than demonstrating our growth to an audience, however, we use our internal data to improve our systems, shift our focus, and hone our skills. Each and every month, the Memphis Invest executive team sits down with various departments in the company to review goals, KPIs, metrics, percentages, and statistics. Numbers are compared to see differences month-over-month and year-over-year.
Every difference is tracked: cost, time, and milestones. This information isn't just logged and tucked away, it is then acted on.
We take the data, break it down to see where processes can be improved, and converge again the next month to observe changes. This is how you fine-tune systems and get to a well-oiled machine. You use lots and lots of data and you know what to do with that data.
Data, however, isn't the end-all and be-all of what makes a company great. Memphis Invest has only found success by placing value in the right things and by focusing on what matters in a people-centered business.
7 Company Values that Drive Long-Term Success in Turnkey Real Estate Investment
Family-Owned and Approved
Memphis Invest has long prided itself as a family-owned company. While this in itself isn't always an asset for companies, it certainly is for Memphis Invest. The Clothier family is present and accessible. We always have three dedicated and involved executives available for clients and team members alike.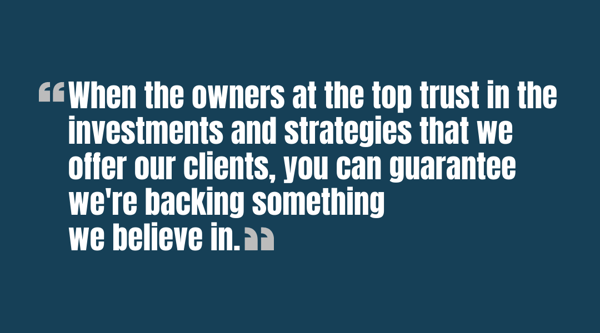 Not only that, but the Clothier family displays confidence in that which we sell. Owning properties and investing in the same zip codes and markets alongside our investors shows confidence in the Memphis Invest model and methodology. When the owners at the top have full trust in the investment markets and strategies that we offer to our clients, one can guarantee that we're backing something we believe in.
Communications Infrastructure
Communications are always a critical aspect to the success of any business, big or small. With Memphis Invest being spread across the country and managing thousands of properties and portfolios, working with so many tenants and teams, communicating with investors and advisors, having a streamlined and efficient communications infrastructure in place is essential.
Not only are we dedicated to clarity and consistency in the outward-facing communications process with our clients from their very first point of contact with us—that first one-on-one phone consultation or very first email—but we recognize that our own internal communications systems are what truly matter to successful investing for our clients.
What does that look like?
Let's look at an example from our company where communication is key.
Memphis Invest operates in many different departments and teams. In real estate investment, you have to have different teams that handle renovations, property management, sales, so on and so forth. Company-wide collaboration between all of these teams is a central focus because success depends on that clear and consistent communication.
If we think about the renovation team, they are in constant communication with just about every department in the company. They assess properties for the buying team before purchase. They team up with the sales team before a property is available to purchase, supplying photos, dates, and other information before it goes public for investor consideration.
They are extremely close-knit with property management in ensuring smooth transitions for residents. For Memphis Invest, these collaborative, clear communication efforts across multiple teams in multiple markets are essential not only for efficiency but they allow us to push forward into new markets and scale our opportunities for investors.
Unwavering Dedication to Customer Service
If you ask any Memphis Invest employee what our company is about, you will get one answer: people. Our company is about people. From our tenants to the contractors and other companies we work with to our investors, we are dedicated fully not only to doing well but doing better.
How does this happen? It's easy enough to give lip service to the idea of being a people-centered business or to be all about customer service, but when the rubber meets the road, what is that reality for Memphis Invest?
One way is that we are in a unique position—a position that we have earned—to spend more money on employee salaries for non-revenue creating positions that are solely focused on quality control and customer service. These are our customer service representatives, our closing department, our IT department, and our singular employee in each market whose one and only job is to focus on assessments.
A position like this allows us to do ten assessments per property we buy. Other companies don't have that luxury, and, as a result, are more likely to make mistakes with their rehab budgets more regularly which in turn hurts their company, the client, or both.
The customer isn't limited to our investors, though investor satisfaction is paramount. Part of our customer service model means thriving on improvement. In other words, we regularly seek and solicit feedback from residents. Our property management team reads each survey aloud and, if there is negative feedback, we seek to do right by the resident not only by addressing the review in person but by taking action steps to address their concerns.
Our teams are trained on feedback and to learn from failure. While we love hearing positive comments from investors and residents, it is that negative feedback that we can use to spur forward to a next, new, better iteration. We thrive on that which we can use to better ourselves, particularly when it comes to customer service.
Company Reputation
Reputations are earned. This is something that we guard very carefully in this business. As a company, we have long held the belief that people come first. This is reflected in how we treat clients, residents, and employees alike. Because of this, we have earned the trust of our investors as well as the people we work with day-in and day-out.
We refuse to take that trust for granted. Though all investments carry risk and we know full well that investing in real estate will not always be a perfect experience for everyone, we strive to make it as stress-free and goal-minded as possible.
With the trust that we have earned throughout our 16 years in the business, we are able to buy and renovate millions of dollars worth of investment properties with the confidence that they will sell and be profitable to both the client and to our company. Not only will we make our money back, but there will be a profit for all involved. There isn't a company like ours that can operate at nearly the volume that we do!
The sheer volume of our operation comes with other benefits for our clients, too: namely, insurance. We offer insurance to our clients through a company that works with our Premier Property Management. Over half of our clients utilize this service, and thanks to the size of our operation, the savings and coverage are significantly better for investors than other plans on the market.
Together, our years of experience, desire and track record of doing right by our clients, residents, and partners, speaks for itself. It is that trust we have built up that has enabled and empowered us to be where we are today as a company.
Team Experience
At Memphis Invest, we talk about giving our clients a "WOW" experience. This experience isn't just reserved for our clients, but it's something we want to leave with residents and the other companies and contractors that we work with. Achieving that "WOW" experience only happens when you employ those who understand the value in other people.
From the very beginning, we have stressed that real estate investment is a people business. This is no more evident than in our employees.
Memphis Invest is blessed with longevity in a majority of its employees. When you look at the makeup of our team, you see that most of the executive leaders and senior team members beneath the owners have 10 to 12 years of experience with our company. A large percentage of all employees have been with us for upwards of five years.
Beyond that, there is an overwhelming depth of knowledge and understanding of our technical operations. Because we are a family-owned company, that sense of family permeates Memphis Invest's company culture as well: there are deep, meaningful relationships between employees as both colleagues and true friends.
Even if we are not looking to the experienced team members, Memphis Invest takes great strides to pour into our employees. Training is an essential and regular part of our model and is not reserved for new hires. Our renovation team, for example, meets for monthly all-day training at the very least. Efforts like these sharpen our growing expertise in the industry.
Market Diversification
Though Memphis Invest originally only offered investment opportunities in our namesake city, expanding into new investment markets was always a part of the long-term vision. As of 2019, we are in a total of seven world-class markets: Memphis, Dallas, Houston, Oklahoma City, Tulsa, Little Rock, and St. Louis.
Related Article: 4 Factors That Make Your Investment Market Matter
Market diversification is not only an indicator of our growth as a company: it is necessary to facilitate the growth and strength of our investor's real estate portfolios. So much of hedging against risk in real estate relies on diversification.
Our markets are carefully selected based on their ability to perform over time. What we do as a company seeks to bring our investors not just any investor opportunities, but high-quality opportunities that have the potential to truly offer something worthwhile to their portfolio not for a few short years but for the foreseeable future.
Established Systems and Protocols
One of the biggest contributing factors to the success of any company—and specifically, to our company—is the established systems and protocols that create agility and efficiency. These established systems cover a wide range throughout our whole infrastructure:
In-House Property Management
One of the things we pride ourselves in most at Memphis Invest is our in-house property management teams in each of our key investment markets. So many other companies outsource and this can create competing interests between the property management and the turnkey company.
For us, not only do we have the security and assurance of a united front and unified vision as our departments, property management included, work together for the best outcomes for our residents and investors, but we have the streamlined systems in play to ensure that communication between each team is clear, consistent, and timely.
For passive real estate investors, quality property rehab is so critical to a smooth, hassle-free investing experience. From the outset, that process must not only be smooth, but it must be done to the proper degree and level of quality to ensure the need for future repairs and replacements are reduced, encourage quality residents and lease renewal, and generally reduce vacancies.
In general, the goal is to reduce costs and maximize passive income through the rehab process. Memphis Invest does this through calculated, specific renovations on the properties that we acquire. Our average renovation costs are around $45,000, which is much higher than the industry standard.
This isn't a cost that came about by accident, but rather through our desire to create longevity in the investment opportunities we present to buyers, increase value for residents, reduce vacancies and resident turnover, and increase cash flow.
Part of what makes the Memphis Invest model so unique is that as a family-owned business with teams operating in-house, we are still managing thousands and renovating hundreds of properties in seven markets across the nation at the same time and do it effectively. This would not be possible if our systems were not airtight and forged by fire.
Our established systems are also critical in our expansions into new investment markets. As we've mentioned, market diversification is key to mitigating risk in one's investment portfolio. We value offering these new opportunities to our investors when we find markets that we believe offer long-term growth potential.
Diving into a new market isn't easy.
We have earned our position and our ability to acquire and renovate at the pace and volume that we do by our years of experience and refining our processes. We have spent years building relationships and trust with our banking partners that allow us to acquire properties in large volumes. Once we know we want to be in a market—once we have pulled that trigger—the process can move very quickly.
This is because we at Memphis Invest have crafted that solid infrastructure in all of our systems and processes that allow us to make a large impact very quickly. These include checklists and metrics: everything that allows us to ramp up operations through the entire process much more quickly than the competition. We never reinvent the wheel. Instead, we rely on the proven processes that we have crafted and fine-tuned, allowing us to bring properties with consistent quality to our clients.
Having these systems in place reduces our mistakes, maximizes efficiency, and ensures that our time and effort is always being spent in the right places and in the right ways.
The Bottom Line About Memphis Invest
A company's success doesn't come from having access to resources or extremely smart people at the top. A company's success comes from having an unwavering focus and commitment to the people that you're serving.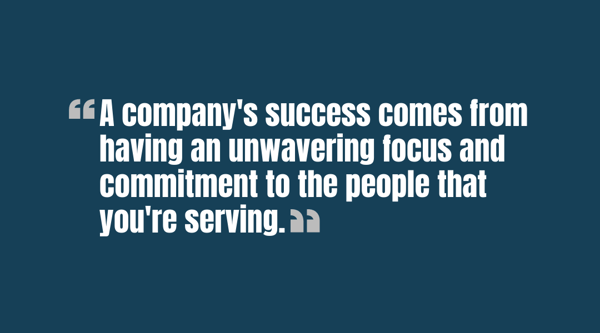 Memphis Invest has built a foundation for success from the very beginning. That is because our foundation is built on the heart of what matters: service. We truly believe companies that last are the companies that care about people. We're not satisfied with "job done," we go the extra mile at every opportunity.
Because of that, we have been able to earn trust and the ability to grow not only our business but the passive investment portfolios of thousands of real estate investors worldwide.
Start building your passive investment portfolio in world-class markets with the essential turnkey partner.