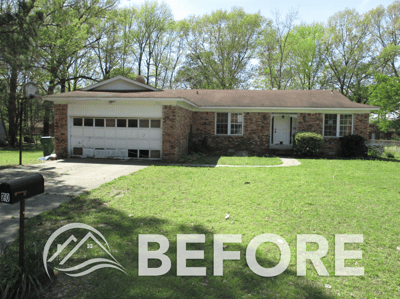 Today's Tuesday Transformation is in Little Rock, AR! We've been in this area for almost 2 years, and seen tremendous growth for our investors. With it's central location, it's definitely a power player in the transportation industry, creating opportunities and and population growth across the capital's area.

The affordability of the market attracts both population growth and makes it accessible for real estate investors. Through inventory has been squeezed, turnkey investors can easily navigate the market with Memphis Invest. Our dedication to service, attention to detail, and customer experience have helped thousands of investors build successful passive investment portfolios.
Related Article: Little Rock, AR: Exploring Investment Opportunities & Economic Growth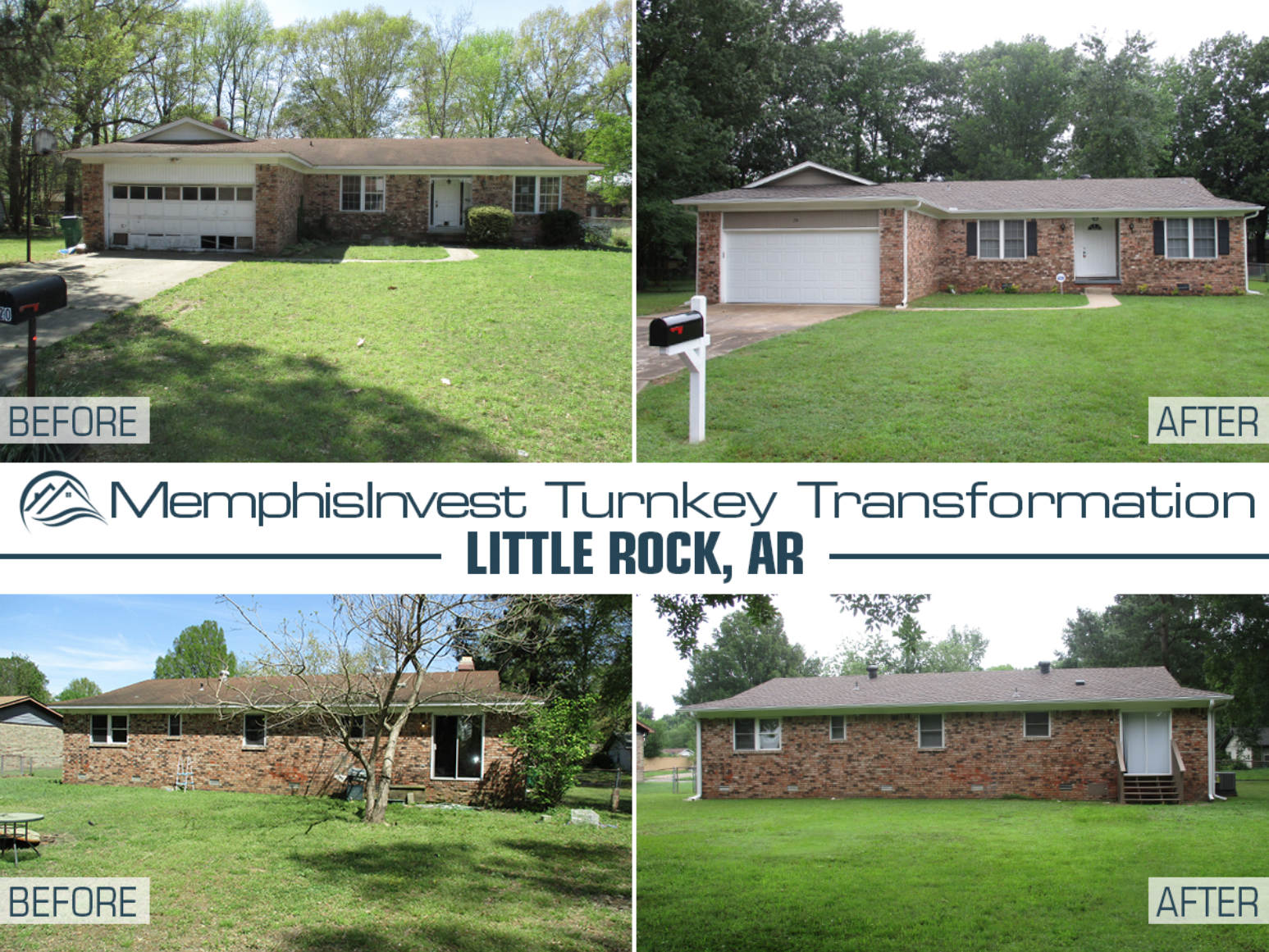 This property we're looking at in today's blog post has definitely seen better days. After some landscape cleanup, fresh paint and new flooring, we've definitely improved the appeal of this property. With a budget of $47,000 and only a 49 day timeline, our Little Rock team was able to complete this project on time and on budget. With experts like Memphis Invest helping you with the renovations, vendors, and budget, we've got everything taken care of for you!

The owners of today's Transformation Tuesday are WOW clients who started purchasing with Memphis Invest back in 2017. As a WOW client, you own 5 or more properties with Memphis Invest, and receive additional perks with your turnkey properties. Not only do these clients currently own 5 properties, but they're in the process of purchasing SEVEN more Memphis Invest houses! This is clearly a testimony to how much our clients trust us, but also an indicator of how we offer our customers portfolios that perform.
These clients have purchased half of their properties in cash, and the other half using conventional loans. Finding the right purchase method for your portfolio is integral to your success as a real estate investor. Our portfolio advisors are here to help you make the best choices for your financial goals. They've assisted over 1,800 clients find the right property that fits their investing criteria, let them help you today!
About this Transformation:
The investor for this property is from California and found us through Fortune Builders, a real estate education company. They currently own 5 properties with Memphis Invest and are purchasing 7 more. This property was renovated for our Memphis Invest client, here's more info about the house:
- 3 bedrooms, 2 baths
- 1,520 sq. ft.
- House was Built in 1980
- Installed New Water Heater
- Installed New Furnace
- Installed New AC
- Installed New Roof
- Installed New Garage Motors
- Repaired New Garage Doors
- Installed New Dishwasher
- HVAC, Electrical and plumbing inspected by a licensed professional


Let Memphis Invest transform your financial future!