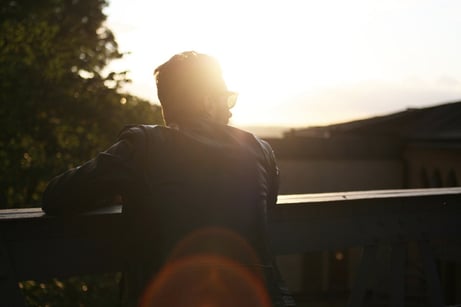 You can pick a new investment property that seems absolutely perfect in your mind. But is it really? Are you keeping your tenants top-of-mind when you purchase and when you decide to renovate? It is easy to lose site of THE single most important factor when real estate investing in long-term buy and hold properties. Tenant satisfaction leads to longer occupancy.
For real estate investors, tenant retention is one of the key elements to investment success. The longer you can keep good tenants around and fill any vacancies, the better your passive income will be. At Premier Property Management Group, the property management firm owned by the Clothier family and providing management service to Memphis Invest, the average length of occupancy per property across the $350 Million portfolio under management is just over four years.
While historically renting has been seen as a less-desirable alternative to home ownership, that perception has been gradually shifting, both in the U.S. and abroad. A 2012 study by Property Intelligence in the UK found that 60% of renters said that they were not reluctant renters. And the 40% that are reluctant are mostly frustrated would-be buyers than anything.
Even across pond, many of the same sentiments translate over here in the United States.
So when you're thinking about your next purchase or considering renovations, keep in mind what tenants really want out of their rental homes.
10 Things Tenants Really Value in Your Property
Proximity to Work & Play
The closer your property is the the proverbial action, the better. Tenants want to be near the things they need and value: namely work, shopping, and restaurants. Schools typically aren't a big draw for renters unless they already have children. Why? They know they can move when the lease is up if they need to start thinking about their families, rather than having to up and sell a home to do it. Don't discount schools entirely, but they're typically not as top-of-mind as other things.
Safety
Everyone wants to feel safe in their own home. For tenants, that can mean a lot of things. What makes someone feel safe? Having a good security system is definitely part of it, but it can be as simple as installing a sturdier front door and deadbolt locks. Outdoor lights are crucial, too, to increasing security and a sense of safety.
Cleanliness & Quality
While tenants rarely demand a picture of perfection, they do want a place that's clean and in good shape. That could come down to some pretty fine details: dirty carpets, discoloration on caulk, or dated fixtures can really hurt the perception of the property. Never underestimate the power of a deep clean and fresh coat of paint, inside and out.
Good Parking
This is less of an issue for single-family homes, which usually have a garage or carport, but it's still worth mentioning. Tenants, especially in downtown, urban areas, don't want to deal with street parking. If you want to venture into apartment rentals or the like, keep this in mind: off-street parking is paramount and a big, attractive amenity.
Washer & Dryer
If you really want to stand out among the sea of listings out there, think about the ultimate convenience to your tenants: an in-unit (or in-house) washer and dryer. Not only should you have them, but don't neglect to keep these appliances updated, either. A dryer that takes all day to dry a load isn't all that much better than having to go to the laundromat and shell out $1.50 per load.
New Renovations
No one expects you to make your property a top-of-the-line living experience. Good renovations, however, are a powerful draw. Obviously, kitchens and bathrooms are the biggest and most valuable renovations you can make. If you don't want to do (or can't yet afford) a massive overhaul, consider little tweaks. It might be a new backsplash and new fixtures. It might be fresh paint on the cabinets.
In line with cleanliness, think on new flooring: wood or laminate, specifically, instead of carpet. Get rid of dated color palettes and wallpaper in favor of fresh, modern neutrals. Every step you can take to get your property out of another decade and into the present is a good one.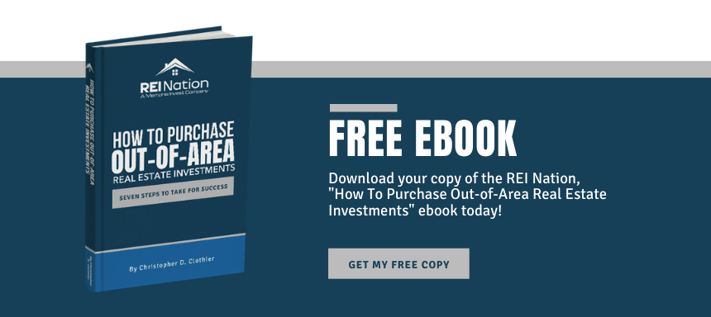 Outdoor Space
A yard, patio, or deck is always a good selling point for tenants across the board. Whether it's a fenced-in place for kids to play, a spot to entertain, or just a place to relax when the weather is nice, outdoor access is invaluable.
Good Neighborhood
Going beyond the merits of your property is the condition of the area itself. This is why it's so important to have personal experience (or someone else who has it) with an area. It's why driving through the neighborhood at night and checking things out is so important! Do the neighbors keep their yards neat? Are they noisy? Do they have dogs that bark constantly? Does it feel safe? These are all things that tenants may be thinking of. So you should, too.
Personalization
While a tenant is renting from you, your property is their home. While you obviously don't want tenants to go crazy with DIY renovations, allowing them freedom in making your house their home is a big selling point. It could be as small as allowing them to paint, under the condition that they return the walls to their original color when the lease is up. It may mean working with them to see what kind of renovations they'd like to see (within reason, of course).
Good Property Management
This one will make or break the experience for your tenants...and even your success as an investor. Good property management—the kind that is attentive, quick to respond, easy to work with, and reliable—will propel you to investment success. The opposite will drag you down and bring in resentful tenants and high turnover.
Out of all the things you can do without, good property management is not one of them.
Want to take the guesswork out of hunting down rental properties, property managers, and tenants? Turn to turnkey real estate investment with Memphis Invest!
With our extensive market experience and trusted, family-owned premier property management services, you can start earning passive income right now.