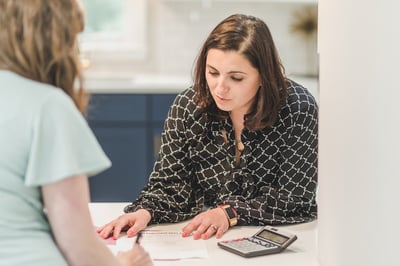 Building wealth through real estate is a popular and veritable investment method, and the market is currently seeing a multifaceted expansion. Investing in property has several advantages such as capital growth, wealth creation, retirement planning and of course, tax benefits. Given that this is a highly competitive niche, being successful requires a careful strategy of planning and taking calculated risks.
If you have been wondering about investing in the real estate market, we are here to tell you that there is no better time than now!
Today, on World Real Estate Investment Day, we are here to help you understand some of the nuances of investing in real estate, and encourage first-time investors looking to maximize the value of your investment.
Simple Guidelines for Beginner Investors
Have a plan in place
It is important to look at property investments from a business standpoint and define short-term as well as long-term goals. Having a plan in place helps to focus on the big picture instead of being swayed by inevitable minor setbacks. Investing in real estate can be complicated and challenging, which is why a business plan will help in organizing the process. The plan should account for anything that can impact the investment, such as demographic changes, rent payments, refurbishment costs, and so on.
Understand how the market works
To become a successful real estate investor, it is important to first understand the market and how it works. First, it is essential to decide your niche and then learn everything there is to know about investing in it. For example, if you are interested in commercial property financing, you should be aware of the current and developing trends in the market, such as spending habits, mortgage rates, and so on. This way, you can account for the current conditions and also prepare yourself for the future.
Stay on top of trends
Just as it is with any other business, real estate investment requires you to be aware of any existing and upcoming trends, laws, terminologies and regulations that may affect your investment. This is because if you do not stay on top of things, you may suffer losses as well as face legal ramifications. Successful property investors always keep themselves educated on changing economic conditions.
Understand risk and your risk tolerance
You will probably have heard a lot of talk about how profitable it is to invest in property- but here's something not a lot of people will tell you. Any investment comes with certain risks involved. While it is easy to make money in this field, it is important to be aware of the numerous risks, not just in terms of investment, but also in terms of legality.
Don't skimp on location
There's a common saying when it comes to property investment- 'The neighborhood is more important than the building.' Unfortunately, this is something a lot of investors overlook. Locale plays a very deterministic role in the potential success of a property. It is important to know how to sift through and evaluate different locations as a property investor, and keep tabs on the locality and whether it is changing for the better or worse.
Ask questions
The property investment market can be a daunting place for investors who are out on their own. Instead of losing time, money and effort in tackling potential problems all by one's self, it is important to know when to seek the expertise of others. Reach out to legal representatives, experienced investors, financial advisors and acquaintances for advice.
Review value and security
Granting excessive security to lenders can hinder your overall investment potential. It is crucial to review the value of your property on an annual basis to be able to reconcile the value with the security you are giving the financial institution.
Keep an accountant
Tax laws are very complicated and attempting to understand them can take away time from your itinerary, which could have been spent on your business. If you are a property investor, be ready for taxes to be a significant part of your annual expenses. Always entrust the help of a qualified and reputed accountant to deal with the bookkeeping. Compared to the savings that the accountant will bring you, the cost of retaining them will be negligible.
Keep a cash reserve
A lot of property investors do not account for the negatives associated with the investment process. It is very important to protect your cash flow when times are rough. Always have a cash reserve set up from a redraw facility or a line of credit for uncertain times, so that you can protect your investment.
Expand your network
A professional network of business professionals, clients, partners, members of non-profits, legal associates, financial advisors, realtors, property managers, mortgage brokers, and so on, will help keep a property investor on top of all news. Real estate relies heavily on experiential learning, so it is very important to build a network of trusted acquaintances for support.

Despite what you may have heard about real estate being a stairway to easy wealth creation, in reality it can be a quite challenging venture that requires careful planning and expertise. Earning short-term profits can be easy, but if you are here for the long haul, these tips will go a long way to ensure your self-sufficiency as a property investor.
Start smart. Enjoy for generations.