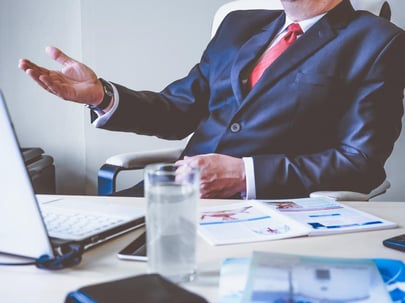 Property owners who started off landlording know just how tough the job can be. You know that property management is a whole different game, and you understand that having a good team supporting and maintaining your properties is just about the best asset you can have in this business.
But just having a property management team isn't really good enough. Some real estate investors might be content to hire the first property management company that comes along, but you might want to dig a little deeper than that!
Investors who are lucky enough to work with Memphis Invest have heard us say over and over again that being passive about your passive investments is a sure-fire way to fall to frustration. YOU must be an engaged investor! There are a few minimal actions you can follow that will greatly improve your experience and reduce your levels of frustration as an out of state investor. Property managers are your partners and support in this venture. You want to ensure not only that you are picking the right team, but that you have the right chemistry with them.
You also need to think about how you can support them. It's not just about you, but rather a give and take relationship. If you know how to best support and work with your managers, the better your relationship—and your investments—will fare.
5 Effective Ways Real Estate Investors Can Support Their Management Team
Provide Ample Financial Support
If you expect your management team to operate effectively, they need to resources to do so. Handling repairs, emergencies, and renovations all takes money. We suggest you have a bank account for operations that your managers have access to. They can withdraw, but not deposit. Your rental checks and other income from the properties go into a separate account or accounts, that you then decide how to divvy up.
Just ensure that you budget out enough for your managers to work with so that they can do their jobs effectively—talk with them to find out what is necessary.
Make Your Expectations Clear
Nothing is more frustrating than having a boss that doesn't make what they want clear. When it comes to your managers, you don't need to make that mistake! Talk to them and lay out what your vision is for your properties. How you want them to operate, how you foresee things running, what your protocol and standards are, reports that you want to receive each month...anything that they need to know! We're not talking about micro-managing. Just letting them know what your specific expectations and needs are.
Don't expect your property managers to be mind readers. They may be good, but they're not that good!
Give Them the Right Tools to Meet Your Goals
Once you have your expectations set, you have to think—am I equipping my managers to meet those expectations? Are they realistic and reasonable? Think about how you, as an investor, can best set your managers up for success.
Maybe that's setting them up with an online management system to make their job easier. Maybe it's giving them the information of the contractor you prefer, or just being a little more involved if you're particular about something.
Have Their Back
This business can get a little crazy from time to time. If there's a conflict with a tenant, a stressful situation where you need to step in, or whatever it may be—support your managers. We aren't talking about lying for them if there's a legal issue where your management may be at fault. But we do mean trying your best to go to bat for them.
Invest in a Long-term Relationship
Last, make sure to invest in the relationship you have with your managers. They are your best asset in this business, so don't neglect to form a real relationship and rapport with them. You can be a hands-off investor, but that doesn't mean you don't communicate. If you want to work well together, that actually means, well...working together! You need to be in the know, ensuring that your managers are on top of things and keeping your investments' best interests top-of-mind.
If you want the advantage of solid, great property management and the advantage of turnkey partners to help you navigate the entire real estate investment process, look no further than Memphis Invest. We'll help you get started today.