Investing in real estate takes a partnership with the best team.
Click Here
to meet the best team in real estate investing!
---
5 Useful Tools for Maximizing Rental Property Security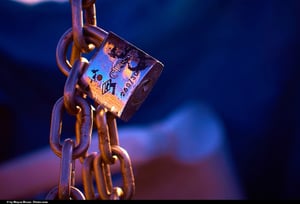 I
nvestment property security is no joke. Not only do real estate investors and property managers have a responsibility to protect their tenants, but they also have to consider how security can mitigate overall risk.
From security apps that control your security system remotely to GPS-tracking alarm raisers, we're counting down some of the most useful security devices out there for real estate investors: whether for your properties or your personal safety. While there is front end cost for solid security, it's well worth it in the end in terms of protection and value.
Here are just a few cutting-edge tools that can protect your investments.
Price: $260
Type: Home Security
SimpliSafe is one of the top systems out there. It won CNet's editor's choice, for one. This system is wireless, which means no drilling holes, no complicated installation process. With no contracts, it's also a highly customizable DIY system, perfect for tailoring to your property's needs. While some are turned off by the monthly fees, you can easily work that into rent. Other systems may be a bit cheaper upfront, but CNet in particular remarked on just how thoughtful and thorough SimpliSafe's security is.
The base system can handle up to 41 entry sensors ($14 each without any increase in the monthly fees) and alarm delays can be set individually for each sensor to keep false alarms to a minimum.
Other features include a "duress" code (if an intruder forces a tenant to disable the alarm, they use this code, which makes the system seem disabled, but still notifies the authorities). We recommend reading the whole CNet review to get the full picture of this system's capabilities.
Price: $250
Type: Home Security
Manually changing the locks between tenants is becoming a thing of the past thanks to smart locks. This lock replaces a traditional deadbolt and is controlled via smart phone (both iOS and Android). You can control who has access to locking/unlocking, and for how long, so rotating tenants isn't a hassle. The August Smart Lock also locks and unlocks automatically based on proximity.
You can add certain individuals between certain times of day (like housekeepers), and keep track of guests. While there are still some kinks being worked out and this system isn't without its flaws, smart locks like these hold a lot of promise.
Price: $60
Type: Personal Security
As real estate investors, we don't always consider the dangers in showing and seeing properties. With a few stories of murdered realtors in the past few years, however, one really can't be too careful when being alone in empty properties with strangers. V.Alert is a quarter-sized wearable device that, when activated, can sound an alarm or send a text to specified contacts along with your location. If you find yourself in any kind of danger, this little device might just save your life. It requires no charging and no monthly fee. Apart from your professional life, V.Alert just seems like a good thing to have in general.
There are several products like this on the market. Another similar device to look into is Cuff, which provides fashionable and discreet personal security devices.
Price: Free with Compatible Systems
Type: Home Security
Alarm.com is available to compatible existing security systems, allowing them to be monitored and controlled remotely. You can manage energy use for both lights and the thermostat, in addition to camera and motion sensor monitoring, among other features. If you already have a security system, Alarm.com is worth a try.
Price: $4.99
Type: Personal Security App
This app was actually designed by a Realtor from Austin, Texas! It's another personal security app like V. Alert, though this one has no accompanying device — it's all on the smart phone. This app includes quick-tap buttons to call 911, alert friends, locate hospitals and log "creep data" to document suspicious individuals. This would be especially handy for property managers to have.
How a Security System Should Affect Your Lease Agreement
When you include a security system of encounter tenants who want to install one for themselves, you should consider how they are reflected in the lease agreement. Who is responsible for false alarms? How will any monthly fees be covered? Many managers and owners choose to pay for initial security system installation, but tenants must pay to cover the monthly charges.
Even if your state doesn't require certain security measures for your rental properties, or if they just seem like a big headache, remember that there is value both for your tenants and for you as an owner.
When your investment property security is solid, you can both give and receive peace of mind.
Do you include security systems on your rental properties? Share your personal pros and cons in the comments.
image credit: Moyan Brenn