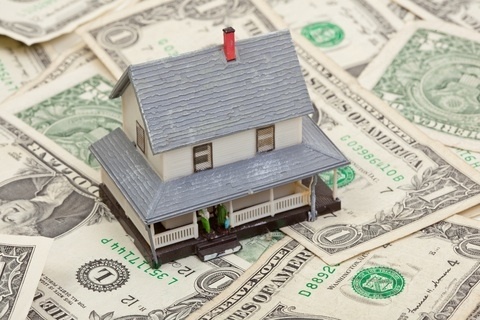 We've written many a time about the issue of millennial homebuyers. More importantly, a lack thereof. Millennials, our generation's 20- and 30-somethings, are often saddled with student debt and financial hardships that cause them to delay life's big milestones: buying a home, getting married, and having children.
To most of us investors, we think of millennials as our renters. Not our colleagues. For millennials, however, getting involved in real estate investment—particularly turnkey real estate investment—might just be the best route to homeownership and financial freedom.
Why is Turnkey Real Estate Ideal for Young Investors?
It's the Easiest Out-of-State Investment
One struggle that millennial would-be homebuyers face is the fact that they've been priced out of their markets. They might be prepared to buy a home, but can't quite afford it where they are. Turnkey real estate is the way to go for out-of-state investments. As a result, millennials can feel out and find local markets they can afford and invest in. While the idea of remote investments scares a lot of people, turnkey investments offer a more reliable way to do it. Opportunities open up: ones that young investors can actually afford.
It's as Passive as it Gets
Turnkey real estate investment is really the ideal when it comes to passive income. It's as close to hands-off as any investor can get, as the turnkey company allows you to step in and start seeing returns immediately. They usually handle property management and all of the nitty-gritty details, allowing investors to maintain a profitable portfolio with little hassle. For millennials, that means they don't have to forfeit home and career for the sake of investing in real estate.
Homeownership...But Better
What's better than homeownership? Homeownership that generates income. Instead of turning to traditional home buying aspirations, millennials can plan for their financial future by turning to turnkey real estate from the get-go. There's the pride in owning a property, but it also comes with passive income. Some young real estate investors who invest in say, a duplex or small apartment, can also choose to live there while renting out other units.
Easily Scalable
Unlike some other forms of real estate investment, it's not a big ordeal to add another turnkey property to your portfolio. Minimal time is required after a market and reputable turnkey investment company has been identified. You don't have to put in time considerations for management and running the show yourself. It's a commitment to be sure—but it leverages time from others for you, freeing you up to grow your portfolio when you're ready, without the worry of a having too much on your plate.
Financial Security to Pursue Passions
Millennials, on the whole, are a passionate bunch. They have startups and love to create and pursue things that matter to them. Unfortunately, our current economy isn't big on rewarding big dreamers. Financial security is a big issue and a hindrance in pursuing things millennials may be passionate about that don't pay the bills. Instead of having to hinge your passions on whether or not they're profitable from the get-go, investing in turnkey real estate means, ideally, you won't eventually have to worry about whether or not you're generating income from your passions.
The Learning Curve is More Forgiving
In say, a house-flipping situation, a lot can go wrong. You have to do a lot of research and learning to ensure that you do it right, or you could be looking at a massive money sink that doesn't pay out in the end. While there certainly is learning to be done in turnkey investments, it tends to be much more forgiving. You don't have to start as an expert. As long as you brush up on the law and commit to learning as you go through connections and resources from seasoned investors, you'll likely be fine.
While many millennials dream of homeownership, the better move, we'd argue, is to invest in real estate from the get-go. Owning a property that generates income is all-around better than just buying a home. Turnkey real estate is available not just to seasoned pros, but young professionals looking to secure their financial future.
What's the one piece of advice you would give to a new real estate investor? Share your thoughts in the comments.