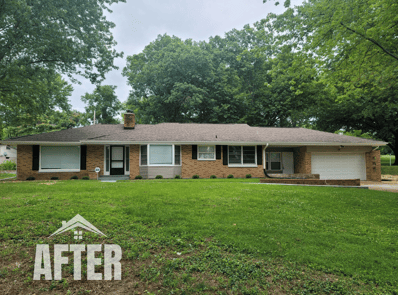 This week's Transformation Tuesday is from St. Louis, Missouri.
Don't worry, this horror story has a happy ending! The unassuming exterior of the original condition of this house belied an interior overflowing with left-behind detritus like dolls, old computers, and more. After our team was done, you'd never know it the fright it once was!
With a budget of $50,000, our team of renovators and local contractors cleaned up the exterior, but focused primarily on purging the layers of clutter holding this property back. Under all of the disarray, new needed fixtures and surfaces were installed, bringing some of the shine back to this mid-century gem. Now, the special features—like the brick fireplace and original windows—can make this a special home for a quality resident!
This SFR is one of four properties owned by its Iowa-based investor, and is managed by Premier Property Management.
In case you missed it in the pre-Thanksgiving rush, we recently shared an updated whitepaper on the St. Louis real estate market. You can easily learn more about the diverse economy, local revitalization efforts, and how the rental market is shaping up. Think St. Louis might be a good fit for your investment needs? Give us a call today!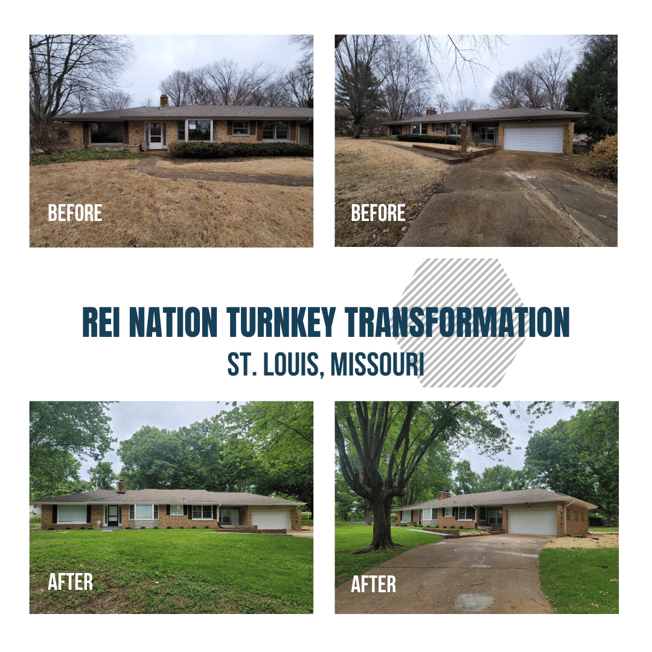 About this Transformation:
Built in 1955

1,574 sq. ft.

3 Bedrooms, 1.5 Bathrooms

Installed:

New Roof

New Doors

New Vinyl Flooring

New Light Fixtures

New Blinds throughout

New AC

New Water Heater

New

Furnace
Inside: Painted All Walls, Trims, Doors, Closets, Ceilings, and Cabinets

Outside: Updated Siding and Landscaping around the House

HVAC, Electrical and Plumbing Upgraded by a Licensed

Professional




Let REI Nation transform your financial future!