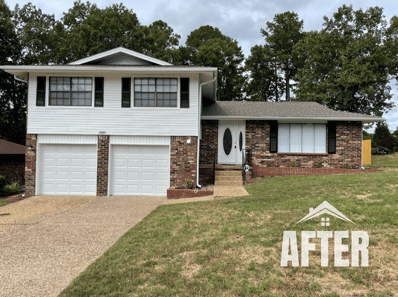 This week's Transformation Tuesday is from Little Rock, Arkansas.
Split-level homes make for a fun challenge: how to give it a modern update without losing all of its 80's character? The combination brick and blue siding made for lackluster curb appeal, and though there was evidence of a well-tended garden it had been buried in let-go landscaping. Inside, dated and dark features made the home feel closed in. With a little elbow grease, however, this home has a whole new flair.
Our team of renovators and local contractors employed a budget of $72,500 to make this property resident-ready. Inside, old tile and carpets were replaced with updated flooring, and the wet bar and bathrooms were redone from the ground up. The kitchen has a fresh new face, and with all the changes now the floor plan feels even bigger. Ready for a resident? We'd say so!
This property is one of four owned by this Washington-based investor, and it is managed through Premier Property Management.
Little Rock makes a lot of pretty important lists—like Best Value City, Happiest Cities, and Top Places to Live—but one we're pretty proud of is it's place on our REI Nation market list. The bustling local economy and growing population make this a destination for any resident or investor! See what The Rock can add to your portfolio by giving us a call today!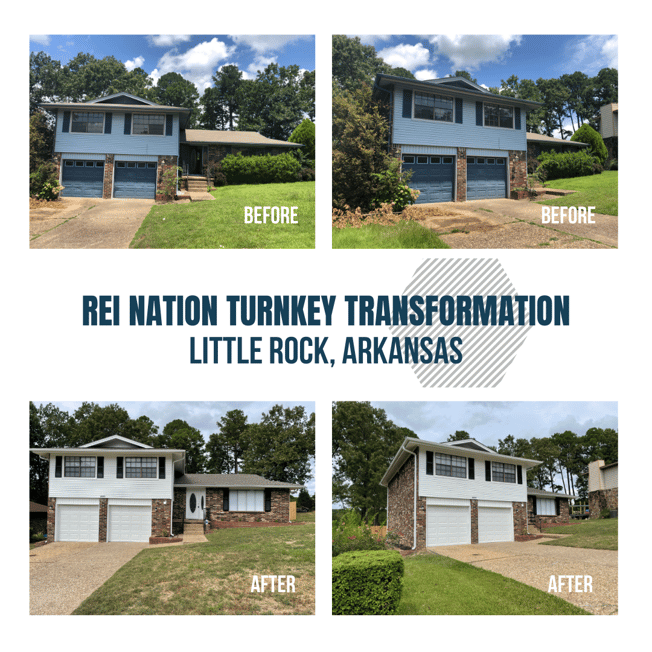 About this Transformation:
Built in 1981

1,800 sq. ft.

3 Bedrooms, 2.5 Bathrooms

Installed:

New Roof

New Doors

New Vinyl Flooring

New Light Fixtures

New Blinds throughout

New AC

New Water Heater

New

Furnace
Inside: Painted All Walls, Trims, Doors, Closets, Ceilings, and Cabinets

Outside: Updated Siding and Landscaping around the House

HVAC, Electrical and Plumbing Upgraded by a Licensed

Professional




Let REI Nation transform your financial future!