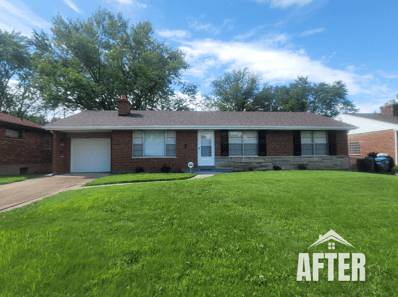 This week's Transformation Tuesday is from St. Louis, Missouri.
Mid-century sentiment was written all over this property, with large windows and pastel colors around every corner. Outside, a shaky addition obstructed the view of a gorgeous backyard, and the dark, cluttered basement was more of an obstacle course than a space-saver. No worries! Our team made quick work of this renovation, and now it's a contemporary, comfortable home for its residents.
Our expert team of renovators and local contractors used a budget of $42,500, first to take down the rickety backyard addition and clean up the landscaping. Inside, the perfect time capsule of left behind items were respectfully removed and the other dated features were given a facelift. No such luck for the bathrooms, which were replaced top to bottom! Now, it's hard to pick a favorite space—even the basement is a frontrunner!
One of our Platinum WOW Group Member owns this property and manages it through Premier Property Management.
If you drive up Interstate 55 from Memphis, you'll reach St. Louis, Missouri in no time at all. The "Gateway to the West" has been part of the REI Nation family of real estate markets for a few years now. As you know, our markets are hand-selected for their long-term wealth-building potential in real estate investment. See what St. Louis can do for your portfolio by giving us a call today!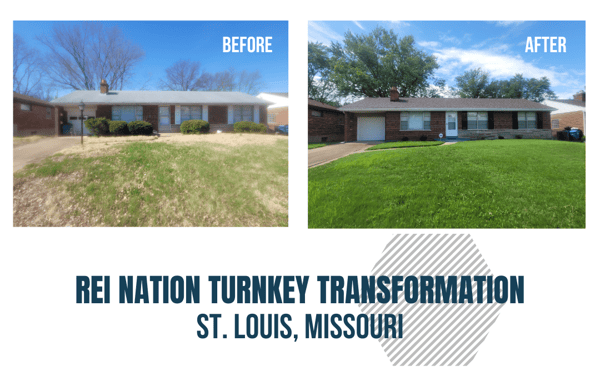 About this Transformation:
Built in 1954

1,269 sq. ft.

3 Bedrooms, 1 Bathroom

Installed:

New Roof

New Doors

New Vinyl Flooring

New Light Fixtures

New Blinds throughout

New AC

New Water Heater

New

Furnace
Inside: Painted All Walls, Trims, Doors, Closets, Ceilings, and Cabinets

Outside: Updated Siding and Landscaping around the House

HVAC, Electrical and Plumbing Upgraded by a Licensed

Professional




Let REI Nation transform your financial future!