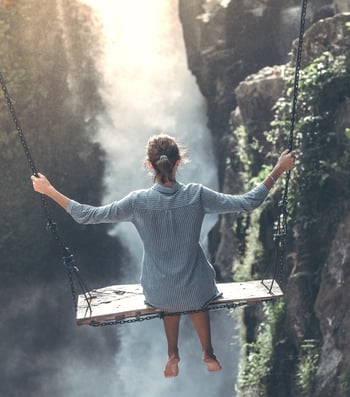 Although COVID-19 still poses a threat to public health, vaccination rates and the lifting of mask mandates have given American life a renewed sense of normalcy.
This has led to some shifts in current trends, making the rental market as hot as ever.
Even apartments are being subjected to bidding wars. People are beginning to return to urban living as COVID restrictions ease. Even so, the cities experiencing the greatest rental demand are "satellite" cities that surround the largest urban metros. This has less to do with population density (a concern throughout the pandemic) and more to do with finding a deal.
Of course, it's not just apartments seeing a spike in demand. SFR rents are also on the rise, gaining 11.1% in rents and 1.1% occupancy rates year-over-year in June, according to GlobeSt.
But why is this the case?
3 Reasons for Surging Rental Demand
Accessibility
Although low interest rates have continued to incentivize Americans to take the plunge into homeownership, it's a double-edged sword. Interest rates may be low — even in July 2021, they hover around the 3% mark — but it's not something everyone can take advantage of.
Lower interest rates mean stricter lending standards. Financial institutions learned their lesson during the Great Recession. Risky lending just isn't worth it, and lower interest rates mean smaller profit margins.
As a result, it's tougher to get approved for a mortgage — particularly in the middle of a recession. 2020 saw countless lost jobs and pay cuts. According to the Department of Labor, we're talking millions upon millions of unemployment claims and insured unemployment.
Lost wages and inflation mean that day-to-day living is costlier than ever. That leads to high credit balances and low savings rates — both of which make it difficult to obtain mortgage approval.
By contrast, rentals are far more accessible. Although some checks and balances ensure a resident is stable and capable of paying on time, the process is less rigorous than that of mortgage lending.
Flexibility
The COVID-19 pandemic accelerated U.S. migration patterns. The Sunbelt, which has also seen the highest levels of SFR rent growth, saw a surge in population growth as Americans sought more affordable homes in spacious suburbs.
The widespread ability to work from home meant that many chose to relocate during the pandemic temporarily, if not permanently. Of course, this means that buying a home in a new market may not have been the fiscally responsible or feasible option. It was far more effective to rent, which provides greater flexibility.
Over the past several decades, the share of U.S. renters has only increased. This isn't necessarily an issue of affordability, though it is a contributing factor. Rather, it's a reflection of shifting priorities. It's easier to travel and move from a rental compared to an owner-occupied home.
Throughout 2020, this flexibility has allowed people to find and explore new markets without the burden of homeownership tying them down. In the end, it is easier to return to one's original market in a post-pandemic world.
While in some cases renting is a matter of necessity, it is increasingly becoming the preferred choice among Americans.
Short Supply
We know that supply has been tight on the housing market. The pandemic brought homebuilding efforts to a grinding halt while owners pulled their listings from the market early on. And although the construction sector is back to work and listings are returning to the market, supply still hasn't caught up with demand. In many markets, that's been the case since The Great Recession.
It's why we seem to be "stuck" in a growth phase.
Supply is short across the board. The squeeze in the home-buying sector drives many frustrated would-be buyers away... and to rentals instead. Of course, SFRs face many of the same market challenges as owner-occupied homes.
There's just a shortage of good candidates. Rising prices incentivize investors to sell while also making it more difficult to find a property with good cash flow. That means fewer unoccupied SFRs on the market. Competition rises. And then, so do the rents.
Ultimately, investors must remember this: renting isn't going anywhere. Don't worry that demand will disappear when the real estate market balances itself back out. Remember, too, that though rental rates and cash flow are important to your portfolio, they are not the only measures of wealth and success in real estate investing.
Pivot as needed, but always take into account the full picture of your investment success.
Take advantage of turnkey real estate investing in the nation's top markets!