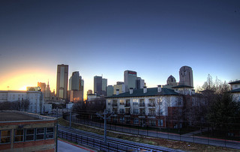 Like its sister city Houston, all signs inDallas are pointing to a great year in real estate. While the Dallas-Fort Worth boom has attracted a little less attention than Houston's, it's no less significant. They both felt softer effects from the recession and, now that the economy is picking back up, are at the forefront of recovering markets.
A revitalized local economy is a common thread among strong real estate markets across the country (three of the top five are in Texas, by the way). The job opportunities available in Dallas are bringing in millennials, entrepreneurs and businessmen. That spells good news for the local economy and that includes good news for those real estate investing!
There are several factors that have developed over the first quarter of 2015 that place Dallas in good standing with real estate investors.
Dallas Real Estate First Quarter Facts
Millennials Aren't Buying, So Home Ownership is Falling
Despite the comparatively high cost of renting to mortgage payments in Dallas-Fort Worth, many millennials (ages 18-34) are balking at home ownership. It's odd that a city that's doing so well economically has one of the lowest home ownership rates in the country, isn't it? Not necessarily.
It's all about a shift in values. Millennials, who tend to wait later to get married, start families and buy homes, are flocking to Dallas for jobs. Many enjoy living in downtown apartments despite the cost. Job creation attracts young college graduates who don't have the equity yet to put down a payment on a home or don't want to be tied down by location.
Because of that, the rental property business in Dallas in single-family homes and especially in apartments is exploding. These properties are quality and, for many, the stigma of renting from the past is gone.
Apartment Demand is Ridiculously High
As one would expect with a growing rental market, apartment building is bigger in Dallas. In fact, Dallas has the fastest-growing apartment market in the country, with construction far outpacing that of single-family homes. More than 30,000 units are under construction in Dallas and over the past 12 months, a net 18,000 apartment units were leased — more than any other market in the nation.
Home Prices are Going Up
Despite the lack of new homeowners in the Dallas-Fort Worth market, home prices are still on the rise. As with Houston, inventory is tight while demand is on the rise while home builders haven't caught up yet, combined with the quickly growing population. While some worry that Dallas real estate will become less attractive to those seeking opportunity, prices in Dallas, though at personal record highs, are still lower than those of comparable markets across the country. This high demand, low inventory market is expected to continue for some time.
Related Article: Tips For a More Profitable 2015 In Real Estate
Dallas Commercial Real Estate is on the Rise
Not only is there growth in the apartment sector, but commercial real estate in Dallas, to no surprise, is also thriving. With a booming local economy bringing in new business, it was bound to happen. Office and industrial spaces are in high demand and the number of mixed-use developments are on increasing in Dallas — one of the most successful being CityLine in Richardson.
It's a Strong Market for Real Estate Investors
What does all of this add up to? Well, for real estate investors with theirs eyes on Dallas, it's very, very good news. The odd dynamic of a vibrant and growing job sector in combination with falling home ownership in favor of renting means that real estate investors have a significant role to play in this real estate market. Rent prices and property values are expected to continue to climb as the year progresses.
While home prices are often too steep for would-be homeowners, it makes sense for investors to capitalize on the market's comparable affordability, converting single-family properties to rental properties, which are in high demand.
"Texas continues to be a sure bet when it comes to real estate investing. Lower oil prices may slow some areas, but the diversified economy and pent up demand for real estate will help to mitigate the impact on rental markets," noted David Hicks, HomeVestors co-president.
Memphis Invest Texas Operations Are Booming
Memphis Invest recently made a significant decision to help our growing offices and teams in the Texas markets. Ryan Flannery, an eight year team member and a tremendous leader in our company, made the move from Memphis to Dallas. He will be providing not only leadership and helping to build our culture in the Texas offices, he is working to bolster our purchasing efforts in both Dallas and Houston. The Dallas-Ft. Worth Metroplex is a tremendous market for our company and our clients and Ryan will be charged with growing our buying efforts and placing a major focus on growth in Dallas.
Which brings us to our current status with PPMG of Texas, our property management company. As of April 1, the total vacancy rate in Dallas is less than 4% with only 6 properties vacant longer than 30 days out of over 500 under management. Early terminations are down, re-lease opportunities are up and, in many cases, rents are increasing on properties that are being leased for a second time.
With results like that, Dallas isn't a market that investors can afford to ignore.
How do you think Dallas stacks up against the best real estate markets in the country? Share your thoughts in the comments.