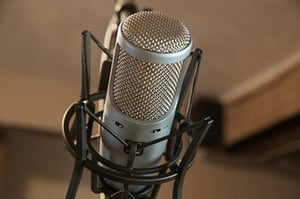 Real Estate is a diverse industry. It spans generations and numerous iterations, ranging from realtors and developers to buy-and-hold investors and the fix n' flip crowd. Real estate professionals came from all over — but not all of them talk about what they're doing.
While plenty of folks in real estate have reaped the benefits of online marketing through real estate blogs and social media, many still don't. For those of us who enjoy reading and following the writings of real estate professionals, it can be hard to find those who are both experts in the field and active online.
If you're looking for solid, influential voices in real estate online, look no further than this list. There are so many talented professionals in the industry and we only have room for so many — so be on the look out for more lists like these down the line.
Not all of these individuals have dedicated real estate blogs, but you can still follow them on social media or check out their company websites and blogs.
4 Influential Online Voices in Real Estate
Coy Davidson is a real estate professional working in Houston as Senior Vice President for Colliers International. Though his primary interests deal with corporate real estate and healthcare, he has over 25 years of experience that inform his writings. His focus on how technology and demographics influence the overall housing market provide relevant insight for our day and age, no matter what area of real estate you work in. Not only does he run a blog, but you can find him active on Twitter at @CoyDavidsonCRE
Pam O'Conner, SCRP, is president and CEO of Leading RE. Not only was she the first woman to head a major real estate network, but she's been recognized as a leader in the industry throughout her 28 years of real estate experience. She has been included in the Top 25 Thought Leaders by the National Association of Realtors, the Top 100 Influential People in Real Estate by Inman News and in the Top 50 Women in Real Estate in a 2008 poll.
Pam, unlike many real estate professionals, doesn't shy away from sharing her personal opinions on social media. You can find her on Twitter @LeadingREPam

Ron Phipps addresses real estate on a national level as a speaker. As the 2011 President of the National Association of REALTORS®, he represented realtors and promoted the cause of homeownership before congress. Active on Twitter, Ron engages followers and promotes his business. You can find him @ronphipps.
Related Article: 5 Awesome Real Estate Blogs You Should Be Following
As the Better Home & Gardens Real Estate CEO, Sherry Chris is known for trailblazing in the industry. Active in real estate for over 30 years, her insight has been featured on major networks and publications like FOX Business Channel, CNBC, The New York Times, The Wall Street Journal and USA Today.
Recently, Inman News named her as one of 33 people changing the real estate industry. She's active on social media and one of the most-followed voices in the industry. You can find her at @sherrychris on Twitter.
What real estate professionals do you enjoy following online?