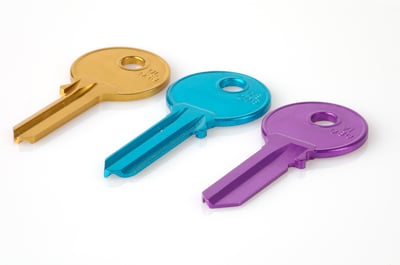 You've decided that you want to add real estate to your investment portfolio, but that's just the beginning!
There are countless ways to invest in real estate, from the stock-like experience of investing in REITs to hands-on house flipping. As an asset class, real estate is full of variety – and that variety comes with countless strategies and necessary know-how.
Understand this: you don't have to stick to just one asset or investment method. After all, diversification is a good thing! No matter what, though, you want to establish a firm and reliable foundation for your portfolio.
When the lion's share of your portfolio is made up of predictable and reliable real estate investments, you can afford to experiment with other investments and levels of risk. So, what type of real estate investment offers the strongest foundation for a successful portfolio?
The answer is turnkey. And specifically, turnkey single-family rentals. Here's why.
4 Big Reasons to Make Turnkey Real Estate the Foundation of Your Investment Portfolio
Reason #1: Low stress & fewer headaches
The foundation of a strong portfolio should be composed of low-risk, low-stress investments. This is the foundation, after all – the investments that provide dependable cash flow and long-term growth. You automatically reduce the stress (and risk) of a real estate investment when it is turnkey. Turnkey means that you leave the stressful, hands-on part to the experts.
Worried about picking the right investment market? Your turnkey provider has already identified markets with great investment potential. Afraid of selecting the wrong residents? Your property management team chooses candidates with experience and discernment. Concerned about broken appliances, unexpected repairs, and 3 a.m. calls to fix the toilet? Handled. Taken care of.
A turnkey experience allows the owner to zoom out from the individual, day-to-day operations of running a rental property. That means fewer headaches for you as you build a world-class portfolio.
Reason #2: Accessible to new investors
The turnkey model makes investing in real estate accessible. There's a lot to know about this business and jumping in by yourself without any prior experience is a risky venture. While the expense can be a barrier, it's a lack of experience and support that will get in your way the most. Turnkey investing eliminates this problem for new investors.
You're working with people who know what they're doing. They've done it thousands of times and have it down to an art. Leveraging the expertise of a turnkey company means you can jump right in and find success without having to learn from failures. Your turnkey partners handle it – and you learn as you go.
Reason #3: Easy diversification
Turnkey providers (such as REI Nation) don't usually stay contained to a single market. We're currently in over ten markets...and counting! For real estate investors, diversification comes not only from acquiring more assets but where real estate is concerned, acquiring across different markets to mitigate risk.
For an individual investor, analyzing markets, neighborhoods, and individual properties can make acquiring your next property a long and challenging process. That's not to mention the headache that is buying! Turnkey investors, however, only need to communicate their goals and needs with their advisors, who will then match them with the right properties. This makes diversification and acquisition more streamlined and hassle-free.
Reason #4: Establish reliable streams of income
Of course, we can't forget to mention one of the most significant benefits of the turnkey model: your ability to establish and scale reliable streams of income. Going turnkey – when you've done your due diligence, of course – automatically reduces investment risk. Instead of juggling everything yourself and dealing with any number of companies, contractors, and individuals, you centralize and standardize your investment model.
This means you aren't limited to your capacity. Delegating to a turnkey company allows you to grow passive income while tapping into your full investment potential. The reliability found in these investments creates that solid foundation you need.
From there, an investor is free to take a few risks here and there and explore a variety of investment assets and strategies because they have the peace of mind that comes from an established, strong investment portfolio.
Give your real estate portfolio the best chance for success: start investing in turnkey real estate today!